There is still one team to come down from the Premier League (almost certain to be Norwich), one team to come up from League 1 (play offs are Orient v Peterborough and Preston v Rotherham) and three teams that miss out in the Championship play offs (Derby v Brighton and QPR v Wigan).
The 19 teams already confirmed are: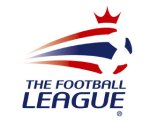 Cardiff
Fulham
Reading
Blackburn
Ipswich
Bournemouth
Forest
Middlesbrough
Watford
Bolton
Leeds
Sheff Weds
Huddersfield
Charlton
Millwall
Blackpool
Birmingham
Wolves
Brentford
Most of the teams we will face are very familiar after our previous decade at this level. The only two that are fairly new are Brentford and Bournemouth.
Cardiff will also compete in round 1 of the Capital One Cup which kicks off in the midweek after the opening games of the League season on the weekend of August 9th, 2014.
Map showing the 19 teams confirmed so far: