Matchday 28 stretches over four days this weekend.
The acton kicked off at Fulham last night with the home side beating Middlesbrough 1 - 0. That win puts Fulham 3rd just four points behind Leeds before the Saturday games kick off.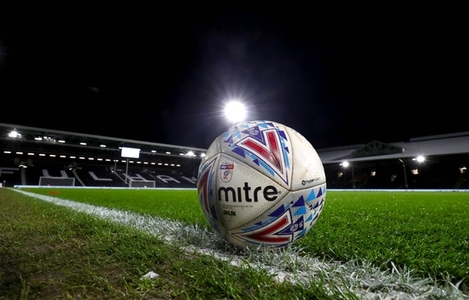 Leeds are the first in action as they face Q.P.R. at Loftus Rd. Only a month or so ago Leeds looked nailed on for automatic promotion before letting a 3 goal lead v Cardiff slip and then securing only one win in their last five matches.
There are a number of games at 3pm today including Cardiff at Birmingham before games on Sunday and Monday.
Full fixtures below:
FT: Fulham 1 - 0 Middlesbrough
Saturday - 3pm unless stated
Q.P.R. v Leeds (12:30pm)
Birmingham v Cardiff
Bristol C v Barnsley
Derby v Hull
Huddersfield v Brentford
Millwall v Reading
Preston v Charlton
Sheff Weds v Blackburn
Swansea v Wigan
Sunday 19th January
Forest v Luton (12 noon)
Monday 20th January
West Brom v Stoke (8pm)