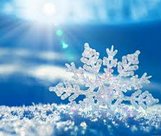 Reports from Blackpool say they are confident the match will be on. It's not often a live Sky game gets postponed. The home clubs usually pull out all the stops to ensure they get the added cash bonus the live game brings from Sky.
On the internet this morning Vince Alm from the Cardiff City Supporters club wrote:
"Blackpool FC have confirmed that they expect the game to go ahead tomorrow. There is no significant snow fall forecast there. The pitch is covered and would only be in doubt if the temperature went below -5 for a prolonged period which again is not expected."
Vince also confirmed that City have sold over 1,000 tickets for the match
Cardiff City media manager Barrie McAuliffe tweeted this morning
"Game still on so far, squad training this morning"
If you are going to Blackpool can I wish you all a safe journey.
Blackpool v Cardiff City.
Saturday 5:20pm.