https://mauveandyellowarmy.net/
Always a bit awkward doing this quiz for a Wigan game because we didn't play them at all before the 80s, but here's seven questions about them with the answers to be posted on here tomorrow.
60s. Can you identify this player?
Born in Orrell, he overcame what would be seen as a disadvantage these days to have a long career which contained more than its fair share of peaks. He made his debut for his first club, which was situated not too far from his birthplace, at sixteen, becoming their youngest ever first team player at that time. Although always tending to be a back up, frequent injuries to others meant that he was called on quite regularly and his career highlight probably came in a winning appearance at Wembley. However, the signing of someone who would represent England and the emergence of a youngster who would also go on to play for the same country meant that, a dozen years after his debut, he had become surplus to requirements and this was the reason for him spending the best part of a season on loan at Wigan. Upon his return, he moved permanently to a Football League club who played in the same colours as his first team, but had little else in common with them – he played for them at a ground with a name you'd associate with other sports for three years before going to play in South Africa for a while before his retirement from the game.
70s, Wigan was but a brief stopping off point at the end of this Liverpudlian forward's career. Starting off at a club which would have been seen as rivals when he signed for them, he was unable to break into the first team and eventually made the same move as the player referred to in the question above did. He did far better in his new surroundings, scoring nearly a century of goals in more than two hundred and fifty appearances over seven years. One of those goals was a historic one in a city famous for its gnomes which eventually helped his team to a win. His second, much less successful, move saw him wearing the same colours at a meeting place for rail enthusiasts and it was after this that he wound down his career at Wigan, but can you name him?
80s. A locally born full back whose short career was during a truly dismal time in City's history. He may have only made two league appearances for City, one against Wigan, but there couldn't have been many, if any, players who could boast a 100 per cent league winning record at a time when the defeats were piling up – he could, but who is he?
90s. He scored over one hundred goals in a career that lasted almost two decades and signed for City from Wigan in the 90s, can you name him?
00s. Produced from Yate lager?
10s. Declare prophet the winner?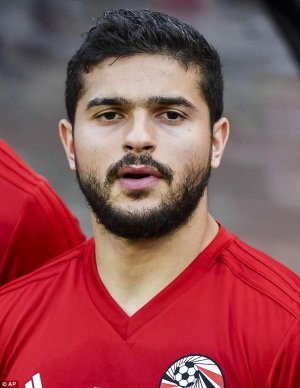 20s. Once linked with City, who is this? --->
Answers:
60s. Nowadays Dave Gaskell, at five foot ten, would struggle to make a career for himself as a goalkeeper, but in 1956 he made his debut for Manchester United at sixteen years and nineteen days old in the Charity Shield against Manchester City. He played around one hundred times for United and was in the team which beat Leicester in the 1963 FA Cup Final. The signing of Alex Stepney and the breakthrough of a young Jimmy Rimmer meant that Gaskell became third choice at the club and moved to Wigan on a temporary basis in 68/69. Wrexham signed him as soon as his loan ended and he was their regular keeper until 1973.
70s. Albert Kinsey joined Wrexham from Manchester United in 1965 and had the honour of scoring the club's first goal in European competition when he netted in a 1-1 draw against FC Zurich in a tie Wrexham eventually won 3-2. After scoring eighty four times for Wrexham, he could only manage one in thirty two matches for Crewe and dropped into non league football when he played five matches for Wigan in 73/74.
80s. Gelligaer born Allen Price made his debut in a 3-1 home win over Wigan in October 1985 – six months later he was in the team when they won 2-0 at Doncaster.
90s. Andy Saville.
00s. Gary Teale.
10s. Victor Moses.
20s. Sam Morsy.