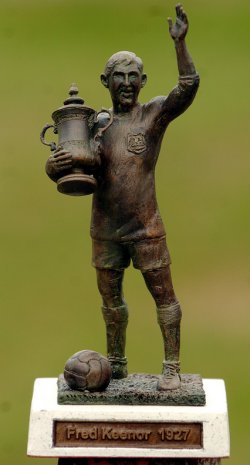 So, we hope you can help us get closer by buying a piece of Fred Keenor memorabilia –miniature statues (cost £39.99), special T-shirts (£14.99) and pin badges (two designs) at £3 each.
And any fan who buys ANY piece of Keenor memorabilia will receive a FREE copy of our famous club song, I'll Be There CD… by The Stand.
You can pick up your Fred Keenor memorabilia and your FREE CD at the Trust office (near Gate 5) before Thursday's Play-Off Semi-Final and for 30 minutes after the big match.
Please help us reach our target