The boss joked about Jazz Richards' unfortunate o.g.
"He took it well didn't he?
"Swivelled and put it in the top corner! I don't think Smith was going to score, was he?
"It was going miles wide but that's unfortunate isn't it?"
Warnock was critical of the referee, who was officiating for the first time at this level.
"It was the young referee's first game in charge and I was a bit disappointed really in that situation," he added.
"When you're one goal up, cruising, to give them a chance like that...
"The ref got conned to give away a free-kick for the second goal.
"Rallsy doesn't touch him, the kid gives and he (the referee) gives a free-kick and they score from it. "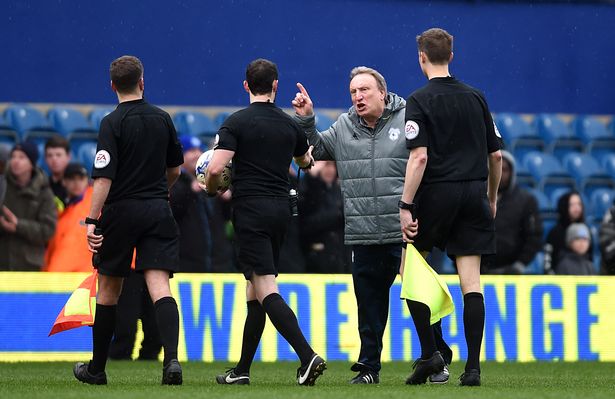 Ian Holloway felt his substitutions made the diffference.
"We came from behind and sometimes you need your substitutes to do it.
"Yeni's first goal was a great move and that gave us the impetus to go and get another one.
"It was a competitive game, but what else do you expect with two competitive people in the dugout who love QPR – and Neil now loves Cardiff​?​
"Neil will be fuming, but there wasn't a lot between us and I did feel our substitutes coming off the bench made the difference for us, and I'm delighted for them."