Gary Rowett: "It's massive. I said to the players beforehand that we're not going to get a second chance because if we didn't win it's out of our hands. It's a massive boost for us at the moment because having been on the run we've been on, it's incredibly deflating and difficult to put your finger on exactly what it is that can make you go from only losing a couple of games in 22 to only winning a couple in 13.

"It's been really tough, probably the most difficult period of my six-year managerial career, but we retained belief and I thought tonight was probably as well as we've played. I thought we showed a lot of courage to get back."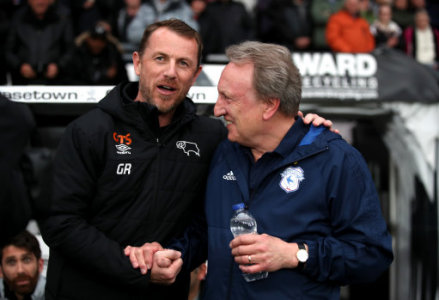 Neil Warnock: "It's just unlike us. I thought it was a game we should have won. I'm disappointed in crucial decisions but that doesn't compensate for the disappointment of letting three Sunday League goals in.

"When you make elementary errors like we did for all three goals - Neil could have let it go out for a goal kick, (Aron) Gunnarsson slices it, there's that many mistakes in one goal and the second one was a forward doing the wrong thing."