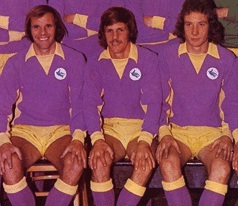 Cardiff City can be a hard club to feel any affection for at times. The events of the past week meant that before City's visit to Huddersfield yesterday I was determined to make this a largely negative and critical piece because, yet again, the club had acted in a way that had me questioning why I bother continuing to give them both my support and a significant portion of my, dwindling, finances every year.
This time last year we were being told about how costs were being cut, the salary bill reduced and modest amounts were being spent in the transfer market because the Football League's Financial Fair Play (FFP) rules contained sanctions for any club that were unable to adhere to them.
The following months saw us loan out two first team regulars for "financial reasons" with the clear implication being that these were necessary steps to be taken to avoid penalties based on what the club accounts for 2014/15 showed.
My attitude, and that of many other supporters I would guess, was to have a moan about the situation, before, grudgingly, accepting that, if these measures meant we wouldn't be fined or put under a transfer embargo in the future, then they had to be taken.
Now, of course, we find that they weren't enough. The club weren't able to control their finances well enough and the authorities have put us under an embargo which makes the stated aim of manager, CEO and some squad members (i.e to finish the season in the Play Off places) that much harder to achieve – once again it seems, the club have botched things.
In their defence, they do say that they dispute whether the FFP regulations have been breached. Perhaps understandably, exact details of the breach(es) of the rules that have resulted in the club being penalised have not been released, but the distinct impression given is that the matter at issue is a technical one that is very much dependent on how the rules are interpreted.
Now, my, perhaps unfair and harsh, attitude towards that is to think that the club deserve little sympathy because the implication is that they have been too liberal in their interpretation of the rules and have paid the penalty for trying to be too "clever".
Therefore, when the club, having a week earlier put a £5 million valuation on the player amid stories that he was not for sale, accepted a bid from Championship and Play Off rivals Wolverhampton Wanderers for Joe Mason, my reaction was to shake my head in a resigned manner as my anger level at them grew.
It must be admitted that the £3 million (some reports say it was as much as £3.5 million) City received for a player who, in recent months, was not playing to a level that justified such a fee looks to be very good business on the face of it.
However, I can't help remembering what a good player Mason looked in his first season with us or that, in my opinion, he had been given a raw deal by Malky Mackay during the 12/13 campaign and then by Ole who, just as with Kevin McNaughton, got the player to sign a new contract with us and then promptly loaned him out to Bolton!
I'd also add that, by and large, Kenny Jackett has proved himself to be a pretty shrewd transfer market operator at this level during his spells with Millwall and, now, Wolves and I would not be too surprised at all to find that in a year or two's time the decision to let Mason go will be haunting us.
Russell Slade justified the sale by saying that it was on financial rather than footballing grounds and talked about it being needed to enable the embargo to be lifted for the summer. However, for me, this confused matters somewhat because the club's briefing up to then had made it sound like the embargo had been imposed as a result of a minor breach of the rules which should see us being able to buy players again this summer – there was no mention of the need to sell players to make that situation happen.
However, having misinterpreted matters on the embargo last week on here, maybe I'm doing the same thing again, but what is clear is that, with Mason's departure, the apparent willingness to let Alex Revell leave (probably on loan) before the window closes tomorrow and Idriss Saadi considered not ready yet for first team consideration, we are struggling for strikers currently and are really in need of another loan signing or two to boost our scoring potential.
Therefore, when it was reported in the Danish media towards the end of last week that City would be signing OB's target man Kenneth Zohore, that appeared to be a step in the right direction. Although his CV is not wholly impressive (for example, he didn't play a game for Fiorentina after signing for them as an eighteen year old), Zohore did have a good goalscoring record for Denmark's Under 21 team, while he is scoring at a rate of one every two and a half matches during the few months he has been with his current club.
Zohore started his career at FC Copenhagen and many City fans (myself included) learned a lesson about reading too much into You Tube videos when we viewed those on offer for another striker we were being linked with from that club.
Andreas Cornelius turned out to be nowhere near the player he looked on You Tube and, truth be told, Zohore's videos hardly have me thinking "we MUST sign this guy", but one thing they cannot do is lie about someone's pace and, for a big man, he looks to have a degree of that quality which Russell Slade has identified as one of his biggest priorities when it comes adding to his squad.
So, if we are interested in the player (and the signals emerging from our manager's pre match press conference on Friday was that we were), let's go and conclude the deal if the embargo allows it.
Trouble is, this is Cardiff City we're talking about and so there have to be complications! Although Russell Slade confirmed that Zohore was on our radar, he also said that there was no truth in the story that he was having a medical in Cardiff later that day and that we had a "few sensitive things happening" regarding the player.
That cryptic comment was clarified to some extent when it emerged that the plan appears to be that Zohore will be signing for Vincent Tan owned Belgian club KVK Kortrijk and then, apparently, be loaned from them to us.
Certainly, that is the gist of this story, but, surely, the bit about Zohore being seen as a "developing talent" by KVK who "is not expected to be a first team regular at Cardiff" cannot be right with us only be allowed a limited number of loan signings under the terms of the embargo?
Call me a cynic, but, that doesn't half look to me as if City are maybe not aiming to actually break the rules regarding their embargo in terms of what they can pay in terms of signing fees and wages for the players they bring in on loan, but maybe to bend them somewhat!
Now, speaking as someone who thought the Watford owners were acting against the spirit of the rules back in our Championship winning season when they, effectively, tried to go up with a team made up of loan signings from the club they co owned, Udinese, I wouldn't be too happy with us heading down a similar sort of route. If that report is right, then I don't think what we are doing is on a Watford scale of things, but, again, I find it hard to avoid the feeling that we are attempting to exploit grey areas to try and get more than the rules intend.
So, taking all of that into account, I repeat that Cardiff City can be a hard club to feel any affection for at times, but then, something happens regarding the thing about the club which attracted you to them in the first place (i.e. what you see on the pitch) and, despite everything, you find your mood being lifted unexpectedly.
Yesterday's 3-2 away win didn't come as such a shock to me as the 3-1 triumph at Wolves did a fortnight ago, but when you consider that we are now without the two players who have, undoubtedly, been our first choice strikers this season (as well as Tony Watt, who scored in his his first game for his new on loan club Blackburn yesterday, and injured two goal hero at Molineux, Craig Noone), then it was, arguably, a more impressive outcome.
City's win didn't move them up the table (they remain in ninth place), but it did enable them to take advantage of a game on a day when most of their Play Off rivals didn't play, by closing the gap on sixth placed Birmingham (who drew 0-0 at Bristol City) to three points. With a couple of matches against sides currently in the league's bottom five to come, there has to be a hope that the gap will be narrowed further by the time we entertain Brighton in a televised game on 20 February.
As always with a team as inconsistent as City have proved to be this season, there is a danger of getting ahead of yourself a bit and I think we probably all know by now that a home game with MK Dons next week hardly represents an automatic three points – especially if you consider what has tended to happen to the team over the past eighteen months or so.
What I mean by that is that, as befits a team which has tended to occupy a position in the middle third of the table, we have parts of our game which we are good at, but just as many where we don't shine. What has always fascinated me though is that what we are good at and what we are bad at appears to be completely interchangeable!
Last season, while we were winning all the time at home in the autumn, we couldn't do anything away, then, in the winter, when we started to slowly get our act together on our travels, we completely lost our way at home.
This time around, despite too many draws lately, our home record is the fifth best in the division, while, after a decent start to the campaign, our away results between mid September and mid January saw us gain only six points (with just the one win) out of a possible thirty.
Now, having picked up as many points in our last two away games, we really need to stop the recent trend of home draws (four out of the last six matches at Cardiff City Stadium have ended up all square) from continuing or, worse still, a few losses to start appearing. All four of those draws came from matches we could, and probably should, have won – averaging two points a game, like we have done our past two matches, until the end of the season would see us more than likely make it into the top six, but it almost certainly won't happen if we increasingly have to rely on away games for our wins.
We've also gone from being a low scoring, but defensively sound team, which relied on set pieces for most of our goals, to one that now scores pretty often in open play, without being able to maintain our previous scoring rate from free kicks and corners, but lets in far more than we used to – as I've mentioned before, it's as if progress in one area has to be "paid for" by a decline in another.
However, as our manager comes under the unwanted pressure of losing important players because of our financial situation, while having his hands tied to a large degree as to how he goes about bringing in replacements, it's to his great credit that, despite the inconsistencies mentioned earlier, he has been able to turn out a side which week in, week out, has given their all to the cause.
There were times last season when I questioned the attitude of some players, but for about the last third of the 14/15 campaign and all of this one, I don't think the team's level of commitment can be questioned. This was exemplified yesterday by Anthony Pilkington lasting seventy minutes, despite the hamstring problem he picked up in the dying moments of last week's game with Rotherham making him a big doubt to face his old club.
So, while I and others are quick to criticise Russell Slade when things go wrong, it's only fair to acknowledge that his job is being made into a tougher one than it would be at many other clubs in this division as a consequence of bad financial decisions taken by a variety of people regarding transactions which were, mostly, carried out before he arrived – he is not, and never has been, the complete and utter buffoon his strongest critics make him out to be.
To finish though I have to go back to a familiar theme of mine regarding our manager – his complete lack of regard for youth development. In his pre match press conference, Mr Slade talked about the current situation offering an opportunity to young players at the club and spoke of how some of them (Declan John was named) were part of the squad for Huddersfield.
In the event, Declan did not even make the bench, but Kadeem Harris was an unused sub, so I suppose we should be grateful for small mercies!
Rather than repeat myself by making the same arguments I have plenty of times before, I'm going to list a few facts which I believe show how the perception of who qualifies as a young player at Cardiff City has changed under this manager;-
Kadeem Harris will be 23 in June.
Deji Oshilaja (loaned back out to Gillingham last week) will be 23 in July.
Tommy O'Sullivan turned 21 last month.
Declan John will be 21 in June.
So, in a few months time, all of these players will be too old (two of them by two years!) to play for the team which is supposed to be for players which fall into the category that Mr Slade appears to rate the four of them in (i.e youngsters not ready for regular first team football at Cardiff yet).
Contrast that with the following;-
Damon Searle had played around 120 first team games for City by the time he was 21.
Joe Mason had played around 100 first team games for Plymouth and Cardiff by the time he was 21.
Joe Ledley had played 108 games for City by the time he was 20.
When those three players were younger than Harris, Oshilaja, O'Sullivan and John are now, I never looked upon them as little more than kids – they were all established first teamers who weren't given, and didn't seek, excuses because of their age.
Under Russell Slade, the thinking at the club has changed to the extent that the age where a player becomes considered as a realistic possibility for the first team has increased by two or three years – I believe that has huge consequences for the club, especially in terms of what it can expect to get in transfer fees for their best young players.
*pictures courtesy of http://www.examiner.co.uk/