Cardiff City's away game at Charlton on Saturday November 23rd has been moved to 12:30pm for coverage on Sky. It becomes the fourth of the upcoming games to be selected for Sky.
City v Sheff Weds, Swansea v City, City v Bristol C and now Charlton v City are all full Sky live games while two midweek games (Millwall A and Stoke H) will be live on Sky Sports Red Button.
The game v Sheffield Wednesday comes after the international break and has upset Neil Warnock who also saw his side play on the Friday night after the last international break. That meant players coming back from all over the world getting less time to prepare. Leandro Bacuna for example flew into East Midlands Airport to join the squad to face Derby without getting chance to go home first.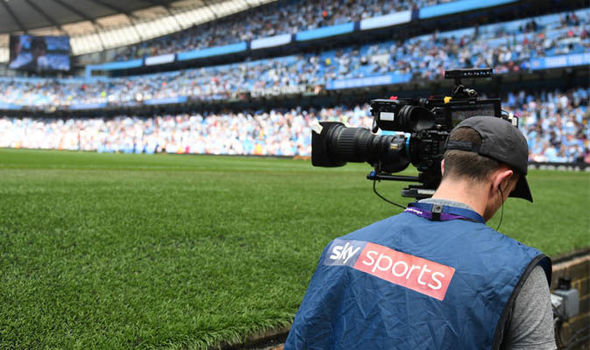 "Once again I don't know why it is always us," Warnock said. "But we have been given another Friday night after the international break which means once again two or three of our lads aren't getting back till late.
"I think once you can allow, twice is out of order really which I will be making a point.
"There should be some sort of common sense but unfortunately in football, especially the EFL, I don't think there is much going about. For us to have Friday night games consecutively after international breaks I think is totally out of order."
"It's alright these clubs that have European players that can play Tuesday and come back on Wednesday. But we haven't, we've got people in far flung reaches of the world coming back Thursday afternoon and we are playing Friday night in a top game.
"It's scandalous really and it shouldn't happen."
He added: "But I would not imagine anybody at the EFL will give one hoot about Cardiff City."
Here are Cardiff City's fixtures for October and November.
Sat 5th Oct WBA A - 3pm

Fri 18th Oct Sheffield Wednesday H - 7:45pm. Live on Sky

Tue 22nd Oct Millwall A - 7:45pm. Live on Sky/Red Button

Sun 27th Oct Swansea City A - 12 noon. Live on Sky

Sat 2nd Nov Birmingham City H - 3pm.

Sun 10th Nov Bristol City H - 12 noon. Live on Sky

Sat 23rd Nov Charlton Athletic A - 12:30pm. Live on Sky

Tue 26th Nov Stoke City H - 7:45pm. Live on Sky/Red Button

Sat 30th Nov Nottingham Forest A - 3pm