Answers
60's. Preben Arentoft.
70's. Freddie Pethard came on for Gerry Byrne during our 3-0 defeat in October 1978.
80's. Bobby Shinton.
90's. Stéphane Guivarc'h who was in the French team that won the World Cup in 1998, then signed for Newcastle shortly afterwards only to be sold to Rangers within three months.
00's. Keiran Dyer scored against us for Middlesbrough last season and was sent off for fighting with his Newcastle team mate Lee Bowyer in 2005.
10's. Nile Ranger of Swindon after he was charged with causing criminal damage.
Questions were:
60's. This man scored for Newcastle in a Cup Final during this decade and is probably seen as something of a trailblazer now, but can you name him?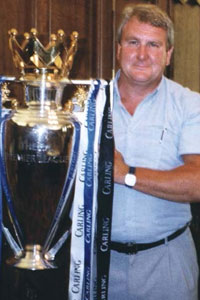 70's. The first instance of Cardiff City using a substitute in a game with Newcastle occurred late in this decade when a Glaswegian full back came on for a Glaswegian centreback in a game at St James' Park, can you name the two players concerned?
80's. City must have been relieved that this player missed both of our games against Newcastle in 80/81 because he finished up as their top scorer that year. Mind you, we are talking about someone who scored seven times in a team that managed just thirty league goals all season, can you name him?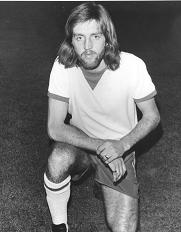 90's. Who was the World Cup winner who was sold by Newcastle during this decade after playing just four matches for them?
00's. He scored against City last season and made headlines in this decade while at Newcastle for a dismissal with a difference, can you name him?
10's. Which player who appeared for Newcastle against City during this decade was told this week that he had to report to Gable Cross Police Station twice weekly?