60's. Villa were relegated to the old Third Division in 69/70 and were beaten 4-0 at Ninian Park in October 1969. Their starting line up that day included two Welsh internationals (one of whom was a former City player), while a future Cardiff player came on as a sub for them – can you name the three players?
70's. This member of the Dave Clark 5 fan club played up front for Villa during this decade, can you recognise him?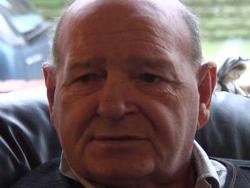 80's. Who was Villa's manager when they won the European Cup in 1982 and who was the European Cup winning captain who managed them later in the decade?
90's. Villa won the League Cup in 95/96 with a squad which included five players who would later turn out for City as well as someone who would become something of a hate figure for Cardiff fans – name the six players I'm talking about.
00's. Two current and two past City players were unused subs in the 2-2 draw at Villa Park between England and Wales at under 21 level in October 2008, can you name them?
10's. Name the former City player currently on Villa's coaching staff.
Answers.
60's. Barrie Hole, Brian Godfrey and Willie Anderson.
70's. Andy Lochhead.
80's. Tony Barton and Billy McNeill.
90's. Michael Oakes, David Hughes, Alan Wright, Riccardo Scimeca, Alan Lee and Scott Murray.
00's. Andrew Taylor, Fraizer Campbell, Tom Heaton and Jon Brown.
10's. Mark Delaney.