The picture (below) was taken at Austria Salzburg's home defeat to Kufstein earlier this week and posted on the website of the Union Ultras.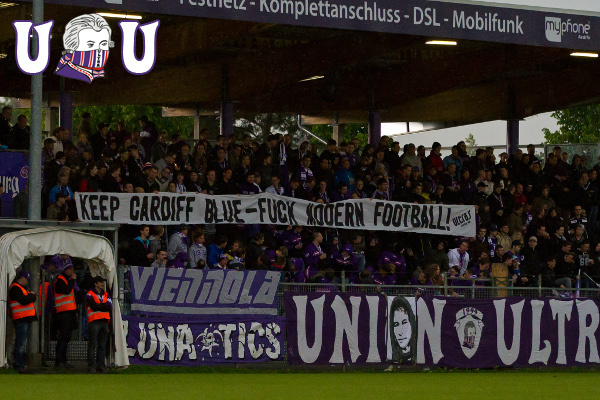 There is a reason for their interest. In 2005 Austria Salzburg was totally re-branded and not only did the club lose their colours they were also renamed FC Red Bull Salzburg.
A group of supporters started a new club under the original name and they entered the 7th tier of Austrian football. Since then then have had four promotions and will end this season and start next season in the Austrian 3rd division.
FC Red Bull Salzburg, since 2005 have gone on to win four League Championships in 2007, 2009, 2010 and 2012.