Cardiff blew Bath City away with four first half goals at Twerton Park. A totally different XI in the second half found things a bit tougher but added a fifth goal late on.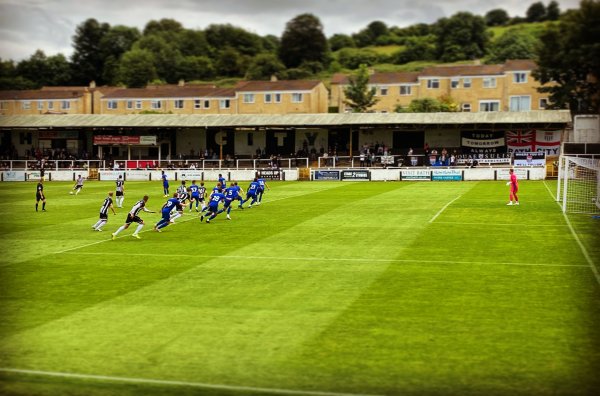 James Collins (2) showed his prowese close to goal and there was a goal for young defender Oliver Dehnham. Isaac Vassell made it 4 - 0 before thre break.
The second half was a tighter afair with the breakthroufh coming late on through Isaak Davies.
"I'm pleased that the two sides had 45 minutes each," said Mick McCarthy.
"It was good. I thought first half we overran them a little bit. Second half, they put it up to us. They probably had as many, if not more shots at goal.
"I would've expected a reaction from them at half-time and for our lads coming on it was going to be difficult to replicate the first half, but they've all had a run around.
"They've all made contact. They've all had tackles and have been doing football things that you just don't do keeping fit. So, it was good to get back into it."
Bath City: Boyce-Clarke, Jones, Williams, James (Dowling 84'), Gerring (Neilson 81'), Ball, Harley (Dobre 57'), Richards, Cooke, Smith, Fletcher.
Subs not used: Fuller, Smith, Barnard.
Cardiff City - First half: Phillips, Denham, Flint, Connolly, NG, Sang, Bowen, Pack, Tomlin, Vassell, Collins.
Second half: Smithies, McGuinness, Bakare, Nelson, Bagan, Patten (D'Almeida 84'), Vaulks, Wintle, Trialist (Zimba 84'), Harris, Davies.
Subs not used: Ratcliffe.