FT Everton 1 - 0 Cardiff City

Despite late pressure Cardiff couldn't find a last minute goal this time. The defeat, probably fair on possession and threat from a home side who had better players, was hard to take at the end as City threw the kitchen sink at the Everton goal in the final seconds.

The winner was scored by Gylfi Sigurdsson who tapped in after an Everton break around the hour mark, prior to which Cardiff seemed to have two decisions go against them from a referee that won't have won many fans in the away section of the crowd.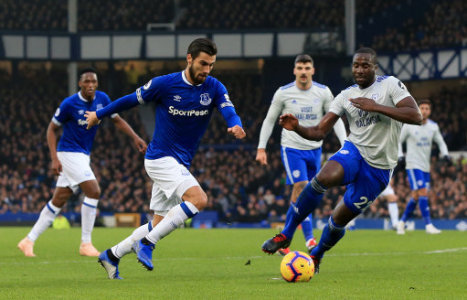 First half ended 0 - 0 with Cardiff keeping themselves in the game but not helping themselves with poor choices and poor passing.

The goal was a blow but the fight shown was commendable and check out a couple of Neil Etheridge saves near the end as the game swung from goalmouth to goalmouth.

As it stands City maintain 18th place and are in a group of seven teams with just two points between them.

Next up it's a home TV game against Wolves on Friday.