http://mauveandyellowarmy.net/
Unless you're lucky enough to born in certain areas of England, anyone who decides when they're young to support their local club (or takes an illogical decision to stick with an "unfashionable" team they have no obvious connection with) soon realises that they are in for a footballing lifetime where you spend so much of your time disappointed, resigned and sometimes jealous.
That's the lot of someone who supports a team outside of the select few – the bad/indifferent times comfortably outweigh the good ones, but I would argue that the good ones are so much more enjoyable when they come along because you take them for what they are and you never get blase about them.
So, any Cardiff City and Wales supporter should have been thoroughly pleased with how the 2017/18 season had gone as September approached it's end – their club was top of the league having just demolished previous incumbents Leeds and their country was coming with a late run which looked like it would deliver the hoped for automatic qualification/Play Off spot.
Since Friday night's so tepid 1-0 defeat by Birmingham at St. Andrews, I've read quite a bit about what an awful week it's been for the City supporting Wales fan, but I beg to differ – it's been an awful fortnight.
Certainly in an attacking sense, City's performance in the home 0-0 draw with Derby was very poor by the standards they had set for themselves up till then as, a Junior Hoilett shot tipped over the bar apart, they barely put the visitor's defence under any pressure. Wales' win in Georgia was enjoyable at the time of course, but those who decide these things had deemed that it would only be a fleeting (if three days can be called fleeting!) moment of pleasure before inflicting on us the devastation that was Monday's defeat by Ireland.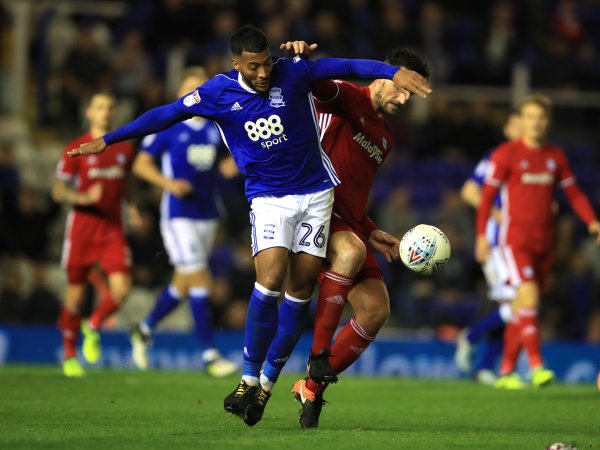 Now, four days later, the thought that moods could be improved as City showed those neutrals watching on Sky that they were the real deal and would be up there contesting the top spots for the duration of the season was well and truly extinguished. Instead, we offered those who argue that we will soon fade back into the mid table mediocrity from whence we came, all of the ammunition they needed to back up that argument – on second thoughts, mid table mediocrity is being a bit generous based on our last two games!
That last comment only serves to prove how easy it is for the modern football fan to slip back into negativity after a couple of setbacks, because, by any standards you wish to use, it still has been a very good first dozen games for City. However, the world is full of platforms like this one these days where everyone has the opportunity to get their views across for public consumption if they are so minded.
Of course, taken as a whole, this has to be a good thing, but even as someone who churns out overlong analysis' of every game City play at first team level and many more at the levels below that, I do sometimes have a hankering for the world of thirty or forty years ago whereby City played on a Saturday, you read about it a couple of hours later in the Football Echo, chatted about it for a while on your night out, read the match reports in the Sunday and Monday papers and then life returned to "normal" for a few days as your football team took a back seat again.
These days with access to platforms where you can talk until your hearts content about your team twenty four hours a day, seven days a week, football seems to be more of the life or death business that Bill Shankly famously spoke about than it was for most normal people at the time the ex Liverpool manager made his semi serious point.
One of the consequences of the increased part football plays in so many people's lives these days is that it is so much easier for an air of crisis to develop over your club even at a time when they still sit at the top of their league – for a few hours more at least.
Returning to the theme I began with, I know that I should have a sense of perspective over what has happened over the past fortnight because it exemplifies what being a Cardiff City and Wales fan is all about. From a City viewpoint, I should be able to take our loss of form and momentum (I don't see how you can be said to have momentum when you have only won two out of your last seven games) in my stride, but I find it increasingly hard to do so – it's so daft a sixty one year old talking like this, but I honestly don't think I'm alone in feeling like I do.
I'm happy to say that this blog has a dedicated and high quality group of correspondents who provide their thoughts and insights on here on a regular basis – if there are people out there who judge this site a success, then they play a full part in making it so.
However, and I hope I'm not offending anyone here, I think it's fair to say that there aren't many of them who'll see fifty again – nothing wrong with that at all (I'm hardly in a position to say anything different am I!), but it does suggest that it's not just the young, with their dependence on and knowledge of all of forms of social media, who are contributing to this different football landscape that exists today.
Reflecting on last night's match, I find myself wondering what I would have said if we had managed to score from one of that series of late corners we forced and so escaped with a thoroughly undeserved point. I mention this because, in this 24/7 football environment, my feeling is that the result has become more all important than it once was, or to put it better, I'm talking about a time when it seemed that it was easier to take consolation in your team's performance when they had lost.
Because the result is all important these days. I would probably have praised the team's ability to eke out a draw when they didn't look like getting one and that they had shown the sort of resilience that sides need if they are to finish in the Championship's top six. While those comments would have an element of truth to them, I'd like to think that I would also have been honest enough to say that, draw or no draw, we stand no chance of finishing in an automatic promotion or Play Off spot if we keep on playing like that.
However, wouldn't I then just be doing my bit to talk up a crisis in the manner I mentioned earlier? Yes, I suppose I would be, but there are some things that hold true whether they happened in the more measured 70s and 80s or in the 2010s where patience seems to be in such short supply.
No matter how you try to dress it up, City were pretty awful last night – not worst performance ever awful or worst performance under this manager awful (think some might argue differently there mind!). However, we were awful by the standards this group of players have set for themselves and by the standards we have become used to under this manager.
A year ago, we beat an in form and high riding Bristol City side in front of the Sky cameras in Neil Warnock's first game in charge – the wurzels were shaken by the intensity of our play and could have few complaints about the outcome. Last night offered a mirror image of that evening except this time we were the side at the top end of the table up against struggling opponents who were playing for the first time under a new manager.
To be frank, Bristol didn't cope with the challenge put in front of them very well a year ago, but I would say they made a better fist of it than we did last night. In my piece on Wales' defeat on Monday, I admitted that I found it hard to write in the same way as I normally do because it was such a woeful game played between two evenly matched, but very poor on the night, sides.
Last night was slightly different because one side played pretty well. Birmingham had the urgency, motivation and power that you would normally expect from us (especially under this manager) and were well worth their win, but they won't face many sides as listless, off the pace and careless as we were over the coming weeks, so maybe their supporters shouldn't start talking about things like corners turned just yet.
The only saving grace I can find from last night is that our efforts in the early weeks of the campaign have put us in a position where we can turn in displays like the ones we've seen in our last two games without it doing us too much harm, but, with a very tough looking trip to Middlesbrough coming up next weekend, we cannot afford this dramatic drop off in performance levels to continue much longer.
It's odd, at the levels below the first team, City sides cannot stop scoring at the moment – the last two age group matches I watched finished in 4-3 wins, the Under 18s won their last match 6-2 and the Development team have scored eleven times in their last three outings. However, if you add Wales v Ireland to City's last two first team games, you can count on the fingers of one hand the number of times when our opponents will have feared conceding a goal.
In recent weeks, there has been something of a debate about "the Warnock way" as the fact that we are bottom of the Championship stats for passing and possession percentages is balanced against us being at the top of the shots per game figures. Up until the Derby game, our manager has been able to, legitimately, use the latter to answer criticisms of the former, but two shots on target in our last two games tells it's own story doesn't it.
Our manager is a throwback in many ways and, while he is right of course, his mantra that we should not get too carried away by our wins or too down about our losses is not, as discussed earlier, one that is followed by too many these days. However, there is a fine dividing line between not being too reactive and allowing things to drift – I believe that there are a few signs that the latter may be happening with City.
It's ironic that the last goal City scored came from a superb example of pass and move football against Leeds. At the time, it could be seen both as a justification of the Warnock Way and one in the eye for those critics who said we can only play one way, but two hundred and ten minutes of playing time later, the stark fact is that we have not come close to anything that even remotely matches it. The front three that had terrorised defences in August are not playing as well as they were, so have to take some responsibility for our toothless displays against Derby and Birmingham, but ever since that great Zohore goal put us 3-0 ahead against Leeds, we've looked like the worst passing team in the league.
The danger is that we are getting into a situation whereby our strikers need better service to get back to form and start producing the goal attempt figures we had got used to, but our passing is not of a good enough quality to provide that service in sufficient quantity – while our front three were on fire we could get away with things, but the potential drawbacks of our manager's liking for "bread and butter" central midfielders have been brought more into focus recently.
There has been enough proof over the past year that the Warnock Way can be effective, but I've always maintained that the type of game that entails becomes very easy to defend against if standards drop in terms of intensity, fitness and motivation. Once "long passes" played with a degree of accuracy turn into aimless boots forward (as it was for too much of last night), then opponents know that a Cardiff midfield do not have a great deal to hurt them with.
To the end, with even the player himself admitting after the Leeds game that he no longer has the legs to play there on a medium to long term basis, it's hard to see why Sol Bamba is still in our midfield when we had two players on the bench last night who were regulars in that area of the pitch when we were playing so well in August.
I refer to the home game with Villa last season quite often on here and one of the reasons for a win that I believe was a pivotal part of turning around our season was that Bamba was very influential in the sort of role he has been filling in recent games – he was against Leeds as well, but, just as was the case against Derby and Birmingham this season, his further appearances in that position last year were not anywhere near as successful.
Other recent oddities for me include the fact that, for all of the talk about the much stronger bench he now has, Neil Warnock has taken an awful long time to make substitutions among his strikers/wingers in our last two games despite our complete lack of an end product.
Presumably, our manager's reluctance to make attacking substitutions earlier and the introduction of Aron Gunnarsson for Craig Bryson last night means that he thinks that our midfield is more the problem area, but, in that case, you have to ask why, when we were losing, didn't he introduce our most creative substitute, Lee Tomlin?
I don't think Tomlin has done that well in his recent substitute appearances and I realise that Liam Feeney did provide the assist on his debut for Danny Ward's goal at Fulham, but the continued preference for the Blackburn loanee over a player who was, arguably, the best number ten in the Championship when he was at Middlesbrough baffles me.
Reading this back, I'm struck by how downbeat it is and, as mentioned earlier, I feel I could be accused of trying to create a crisis where there isn't one, but, about a month ago, I ended one of my post match articles by saying that I couldn't see this squad going the same way as the one in 06/07 which set a cracking pace at the top of the league only to crash and burn to finish below half way. After our last two matches though, I'm not as sure about this squad's resilience as I once was.
Eleven years ago, it all starting going wrong in November (Dave Jones' favourite month of the year!) as our goal attempts figures absolutely plummeted (from memory we had less than ten on target efforts in our five games that month) – currently we're probably the Championship's worst for attempts on target, as well being it's worst passers.