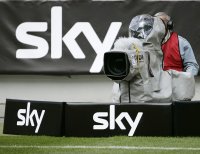 Blackpool v Cardiff City at Bloomfield Rd in January has been selected as Cardiff City's 5th live Championship League game on Sky.
Kick off has been put back to 5:20pm.
So far Cardiff have been live at home once, the opening game v Huddersfield (won 1- 0), and away once at Ipswich (won 2 - 1).
To come City are live on Sky at
Bolton (A) - Saturday 3rd November ko 5:20pm.
Blackburn (A) - Friday 7th December ko 7:45pm
Blackpool (A) - Saturday 19th January ko 5:20pm.