Blackpool boss Neil Critchley said: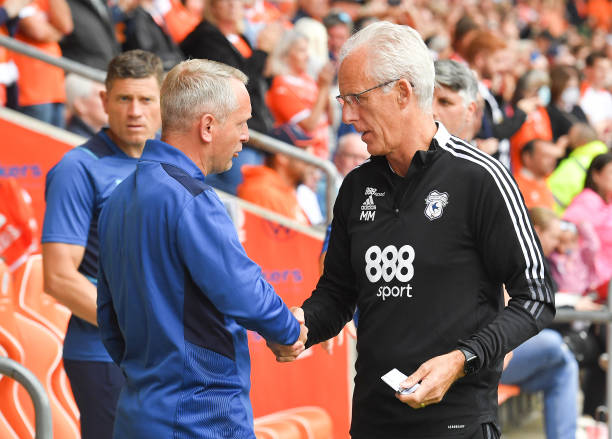 "I don't think we deserved anything from the game. The best team won.
"They made us play their type of game, asked us a lot of questions, pinned us back... and we were happy to be 0-0 at half time.
"It didn't change and they deserved to be winning. We had a really good spell at 1-0 and if we scored, who knows?
"They scored a fantastic counter-attack goal and you can accept that when you are pushing forward. But over the 90 minutes, we didn't do enough."
Cardiff City boss Mick McCarthy told BBC Sport Wales:
"The fans enjoyed it and we enjoyed them, they travelled in numbers and made a load of noise and to be fair, they saw a good performance.
"We should have been in front at half time and we maintained the performance, got a couple of goals and kept a clean sheet. I am really pleased with the performance.
"It is always a worry when you should be ahead at half time and you aren't. But thankfully it didn't come back to bite us.
"I thought we played well last week against a really good team, but we backed it up with a good performance today... it's nice to get the first win."