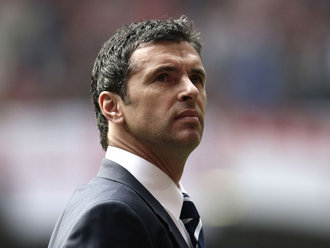 Chairman Dato' Chan Tien Ghee, speaking on the official website, said, "Everyone at the club and the football world was shocked on hearing the news and on behalf of all of us at Cardiff City I would like to offer my sincere condolences to Gary's family and friends at this sad time. We have lost a true gentleman, a real ambassador for the sport and the country of Wales. He will be missed by many."
Malky Mackay spoke of Gary Speed at the press conference ahead of tonight's Carling Cup fixture against Blackburn.
"He was one of the first people to congratulate me [on] getting the Cardiff City job," said Mackay.
"He wanted our club and the national team to be close and I thought that was fantastic.
"It was a good relationship and as it should be between the two top clubs in Wales and the national team.
"The amount of people of a high standing who have come out and paid tribute shows you the mark of the man and how well he was thought of in British sport."
Mackay continued, "I'm sure the correct tribute and respect will be paid towards Gary.
"Our fans are fantastic. They will do exactly what I think [they'll do] in terms of tributes, be it silence or applause."
He added: "The Welsh people are passionate, caring people that have had no shortage of tragedy."
City striker Rob Earnshaw paid his tribute.
"Gary had a great career in management ahead of him. He would have been one of the best. Gary had a philosophy and a different way as a manager. He was sharp and clever.
"I have seen him at close quarters working, his thinking was clear and strong. Gary wanted to make the whole country feel good about their football team, to make the Wales team better than it has ever been.
"He had made such a great start and I know 100% he would have been a great manager, a world-renowned manager, one of the best. He won't be able to fulfil the immense promise he had. Gary Speed was a special man, Welsh people were just starting to see what he was trying to do and this happens. I was looking forward to getting together with Gary and the Wales squad in the new year. That's when all this will really strike home - when we meet up and Gary isn't there."
Gary Speed RIP