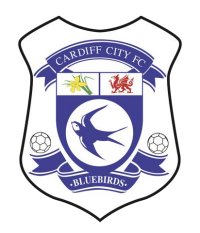 Senior players Alex Smithies, Gary Madine and Lee Tomlin all started the midweek U23 game at Bodmin Town.
Smithies played 45 mins while Tomlin and Madine completed 90 mins.
And Lee Tomlin was on the scoresheet again as Cardiff ran out 3 - 2 winners.
Tomlin gave City a first half lead and the Bluebirds were 2 - 0 up early in the second half. Bodmin came back wkith two goals to level but Shamar Moore scored a late winner.
Sol Bamba linked up with the squad and offered his support and enthusiasm as he signed autographs while still in recovery from a knee injury.
Cardiff City Development: Alex Smithies (Matt Hall 46), Connor Davies (Will Warnock 46), Jack Davies (Jake Evans 55), Sam Bowen (Tom Sang 55), Ben Margetson (Shamar Moore), Ryan Pryce, Sion Spence (Dan Williams 46), Laurence Wootton (Trystan Jones 55), Gary Madine, Lee Tomlin, Dan Griffiths (Joel Bagan 55). Subs not used: None.
Referee: Ciaran Barlow.