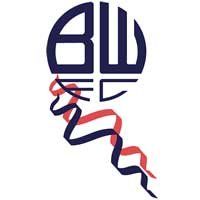 They become the 22nd confirmed club with just two places left to settle.
Cardiff have played at Bolton before, they lost 1 - 0 in an FA Cup tie in 1999. It was a third round match that was played before Christmas.
The game was played on a foggy Tuesday evening the week before Christmas after the original match was postponed.
Without researching why my memory tells me it was because Sam Allardyce, the then Bolton manager was short of players and waterlogged the pitch. Or at least that was the allegation. This was as City fans were on their way to the game.
The match was finally played in front of less than 6,000 supporters.
So the list of confirmed teams in the Championship next season now reads:
Bolton
Blackburn
Wolves
Birmingham
Cardiff
Middlesbrough
Hull City
Leicester
Brighton
Watford
Derby
Burnley
Leeds Utd
Ipswich
Millwall
Crystal Palace
Peterborough
Nottingham Forest
Bristol City
Barnsley
Charlton
Sheff Weds
Still to be decided:
One from Blackpool or West Ham
One from Sheffield Utd, Huddersfield, MK Dons or Stevenage.