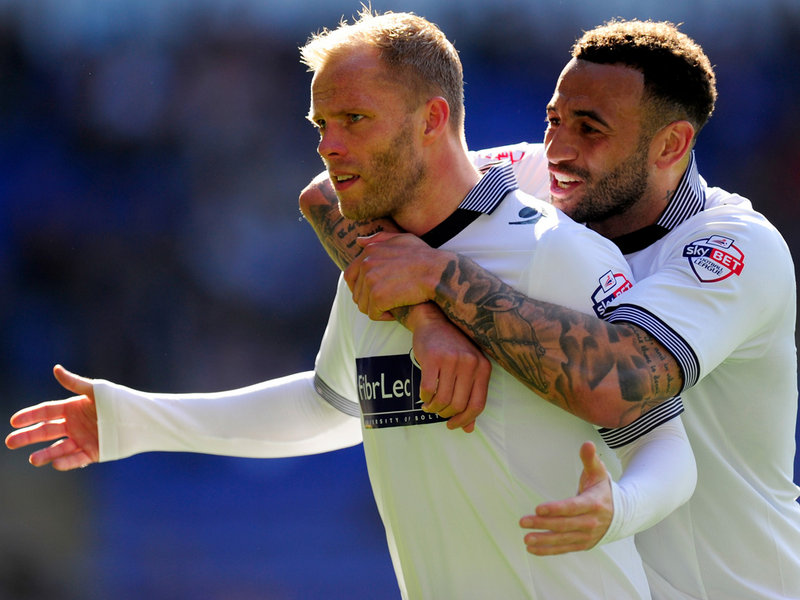 Bolton manager Neil Lennon was delighted to silence those who doubted Emile Heskey and Eidur Gudjohnsen (pictured) after they starred in the 3-0 Sky Bet Championship triumph over Cardiff.
Heskey, a 62-time England international, assisted Gudjohnsen's opener at the Cardiff City Stadium before laying on the pass for the first goal of Craig Davies' double.
Lennon said: "You never lose the ability even if the legs start to go. But if you have got legs around them then it's ok.
"They've made a huge contribution to what we are trying to do, on and off the field.
"Heskey has been a model of consistency and Eidur still has plenty left.
"His motivation is to get back into the Iceland squad, he's done that and scored for his country which is a great story.
"It's a great example to a lot of players in the Championship, there were a few eyebrows raised and a few sniggers behind our backs when we brought these two in, but people aren't laughing now.
"We scored three outstanding goals, our midfield play is something we've been looking for for a while, and you've seen a glimpse of what we're trying to do."
Cardiff manager Russell Slade said: "We're hugely disappointed because there haven't been many bad results in recent weeks.
"Even in the first half, many of us didn't see that coming but they were ruthless in the way they took their chances and when we had those windows of opportunity we weren't ruthless.
"They have a wealth of experience and their finishing was clinical which proved to be the difference today.
"We could say things could have been different if we still had Kenwyne Jones because we were getting balls into the box with quality.
"We're going to have our ups and downs when we are regrouping and restructuring and today is one of those down days."