Speaking ahead of the live Sky TV game today Charlton boss Lee Bowyer said..
"We're expecting a very difficult game today.
"Neil has obviously only just taken the job and, when a new manager goes into a club, that competition for places increases straight away.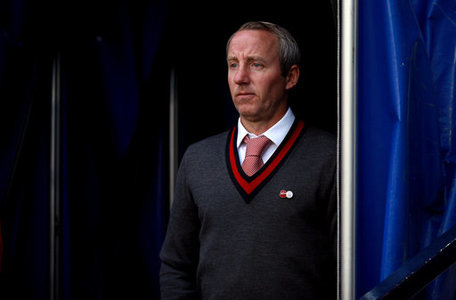 "Cardiff's players who haven't been playing much may now get their opportunity and I'm sure they'll want to take advantage of that.
"Cardiff are a good side too, regardless of the new-manager effect.
"They've got good players, have just come down from the Premier League and have a good ,experienced group."
Bowyer was heavily linked with the Cardiff job at time as joint favourite with Neil Harris who was appointed last week.
In the build up to today's game Bowyer bemoaned the lack of depth in his squad after neing decimated by injuries. He has only named six subs on the bench today.
Earlier in the week he told the South London Press
"We've only got a 23 or 22-man squad and we've got 10 out," said Bowyer. "That is nearly half. If it carries on then we won't be able to put out a starting 11.
"The only position we are strong is at the back. There are not many to choose from in midfield – three. The ones available are Conor Gallagher, Josh Cullen and Erhun Oztumer.
"I think we'll maybe have to look at playing a different way. We'll go through a couple of things this morning – some shape work – to see what looks good for the players we have.
"It's tricky, definitely tricky."
Charlton recalled Albie Morgan from his loan at Ebbsfleet on Tuesday.
"We have no-one to be on the bench – we don't have a midfielder on the bench if we play those three I mentioned. We've recalled Albie to be in and around it, just as back up really.
"Even with Albie back we won't have enough for the bench.
"The kids we're bringing on to the bench, some haven't even played a game before. You can't just bring a kid on when they aren't even playing in U23 games. It's not fair – no way are they ready. They've not even been at a League One or League Two club on loan – and you want them to go and play against Cardiff, who were playing in the Premier League last season?
"You tell them: 'Go and play now – go and win us the game'. It's not fair on them.
"We won't be able to fill the bench, for sure. I'll try to put my senior ones on the bench, but that's where we're at."