When Cardiff City faced Norwich City back in our Premier League season, an incredible fifty eight shots were aimed at their goal over the two matches and yet, aided by a great deal of fortune, we ended up with four of the six points on offer.

An inspired David Marshall kept things at 0-0 at Carrow Road despite the home side having thirty one goal attempts and Norwich had only four fewer efforts to score when they were beaten 2-1 at Cardiff City Stadium. For all of Norwich's good intentions, all they could manage was a Robert Snodgrass goal in the early minutes of a game they eventually lost thanks to an inspired start to the second half by City which brought them goals by Craig Bellamy and Kenwyne Jones within the space of a minute.

My memory of those matches was that, even as a biased City fan, I had to concede that Norwich were the better side in both games, but, by the same token, the fact that Norwich accompanied us into the Championship along with Fulham at the end of that season tells you that they weren't in the habit of having twenty five plus attempts at goal in a match – the final league table told you they were a better team than us, but not by much.

Well, last night Brentford must have felt something like Norwich did five years ago as they added twenty four goal attempts to the twenty five they had at Cardiff City Stadium back in November and yet they ended up with one goal and no points to show from the two encounters.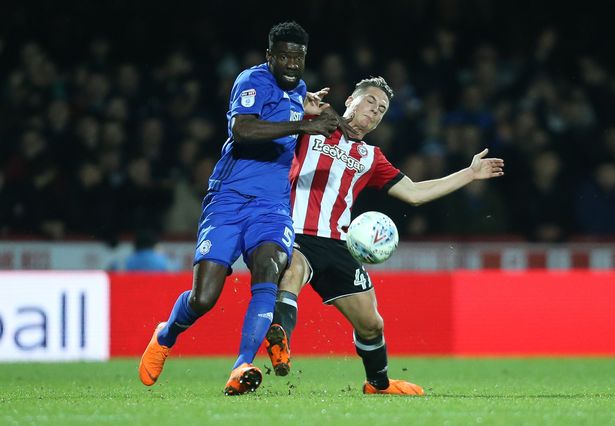 City's winning run now stands at an amazing seven matches and I would say that this latest victory was the most impressive one out of that septet. Brentford are no Norwich either. They have consistently been at the top of the Championship's goal attempts and shots on target tables over the course of this season and are regarded as a very dangerous opponent capable of beating any side in our division on their day.

They also have a touch of the Fulham about them in that, unlike some, they play the game in the way we are told it should be played. Brentford are easy on the eye certainly and, although I wouldn't agree with them, Fulham get the award for me, there are those who say they are best visiting side seen in a league game at our ground this season.

However, when you consider how we go about our business, it easy for some, myself very much included, to forget the things we are good at and stand in awe at how these sides that are infinitely more stylish and slick than us (or at least I think they are!) weave pretty patterns in front of us – I'd say "in front" being the operative words there.

I've seen last night's match labelled Beauty v the Beast in some quarters and I'd say that anyone who needs to ask which team was which cannot be much of a fan of football in general and the Championship in particular.

However, the methods may be different, but the outcomes are not too much different when in comes to us and Brentford – they may be number one when it comes to goal attempts, but we are fourth when it comes to efforts on goal and second in the on target chart.

That on target stat is significant when it comes to this season's City v Brentford matches as well, because the sides were level at seven each in Cardiff and last night we came out on top nine to six in a match which I thought was quite similar to the one down here in some respects.

Brentford must have left Wales four months ago rueing their luck after a 2-0 loss where they had played in a full part in one of the more entertaining matches we been involved in this season and the same could apply to our 3-1 victory at Griffin Park, but my memory is that, just as last night, we caused the Londoner's defence all manner of problems whenever we attacked, while a lot of the myriad of shots and headers Brentford had at our goal flew high, wide and not very handsome (the genuine miss of the season candidate by Brentford's Neal Maupay in the first match between the sides got plenty of mentions in Sky's coverage last night).

Mind you, one difference between the two matches was how they started – in Cardiff, we began well and were in front through Joe Ralls inside the first ten minutes, while Brentford tore into us from the first whistle last night.

Indeed, the hosts could have been a goal up in fifteen seconds as we backed off our opponents in a most unWarnock like manner and we had to be grateful that Neil Etheridge was not dozing like so many of his team mates were as he produced a good save to keep out a Maupay effort.

The parallels with those Norwich matches continued – Snodgrass had scored in the fifth minute of the second game and Brentford were ahead a minute earlier as Marko Grujic was robbed in possession and Maupay was, rightly, adjudged to be just onside as he moved on to a pass and exorcised at least some of his Cardiff City Stadium demons by beating the onrushing Etheridge with a good, calm finish.

City were looking distinctly wobbly at this stage – Sky's Don Goodman chose to praise Brentford's effective pressing of the ball with their goal rather than criticise Grujic and they consistently won balls in dangerous areas of the pitch through this method in the first quarter of the match.It also needs to be said mind that we were contributing to our own problems with some particularly shoddy passing by some of our defenders at this stage.

As someone who had said he had seen a real decline in our level of performance in our last two matches (interestingly, the generally respected XG, expected goals, stats, as used on Match of the Day, had us losing the Barnsley and Birmingham matches which flies in the face of our normal results using this method), I'll admit I could see nothing other than a, possibly heavy, defeat at this stage – in a game which had been labelled win or bust when it came to their Play Off hopes, Brentford were looking like they would be making sure that there was no way their promotion hopes would be ending.

In boxing terms, City had suffered an early knock down and were on the ropes looking to hold on in an attempt to ride out the Brentford storm – what I had not acknowledged though was that, occasionally, we were able to get off those ropes and put together some useful little clusters of punches ourselves at times.

In a sign of things to come, Kenneth Zohore used his mixture of pace and power to brush aside a defender and put over a low cross from which Callum Paterson forced the first of a series of good saves out of Daniel Bentley in the home goal, but the keeper was really struggling from the resultant corner as Junior Hoilett's flag kick glanced off the crossbar and over.

City were still very much second best at this stage though as Bruno Manga (playing at right back with Sean Morrison returning to central defence) picked up a yellow card for a foul right on the edge of the penalty area, but at least, there were now a few of those good defensive blocks which have typified our defending over the past seven months to suggest that our heads were clearing somewhat.

Nevertheless, it still came as something of a surprise to see us level in the twenty fifth minute. Bentley made another good save, this time from Hoilett, and, as City unusually for them opted for a short corner, the ball eventually found it's way towards the edge of the penalty area.

If City's equaliser came as a shock. the scorer and the nature of the goal was a bigger one as Sol Bamba took a touch and then hooked in a shot which beat Bentley all ends up for what the inspirational defender called probably the best goal of his career.

What followed was, in some ways, as impressive as anything we've produced this season. One of my concerns about our previous two matches was a general lack of poise and authority in our play. Yes, I accept that this is not a team that will ever find it easy to take the sting out of a game by passing the ball around among themselves like so many others do, but there should be signs that we have the belief and confidence that comes with being second in the table with games running out and on a winning run – I didn't think those things were there against Barnsley and Birmingham, but they certainly were last night.

That is not to say that we walked all over Brentford once it got to 1-1, they were still causing us problems and the under appreciated Etheridge was still being called into action, but the home side's pressing wasn't quite as effective as it had been and, if they hadn't already known it after the game in Cardiff, we were showing we had the forward ammunition to cause them problems in open play as well as from set pieces.

After ending his scoring drought on Saturday, Nathaniel Mendez-Laing could, and perhaps, should have made it two goals in two games as he moved on to a lovely Loic Damour pass, but Bentley again did well to dive at his feet and claim the ball. The winger was looking more like the man voted the Championship's best player back in August and, with Hoilett his usual bright and sharp self on the other flank, the home side full backs had their hands full.

Two seasons ago, Kenneth Zohore, then very much a hit or miss performer, almost rescued a point for City from 2-0 down as he scored and led the Brentford defence a merry dance in one of a few displays from that season which hinted that he may have something to offer at this level and last season, he scored his first goal of his campaign on Boxing Day as he started on the transition from candidate to be loaned out to Belgian football to one of the most effective strikers in the division over the second half of 2016/17.

So, Kenneth seems to like Griffin Park and it was he, backed up by the raiding Paterson, who became the biggest problem for the home defence. However, Zohore played very little part in the goal which put City into the lead as Paterson scored at exactly the same time as he had done against Birmingham on Saturday.

City were given a hand by Brentford though with some "flakey" football that you just could not imagine coming from us. In contrast to his goalkeeping, Bentley's kicking had been on the erratic side all night and so it proved again when he played the ball to home right back Josh Clarke in a desire to "build from the back" and put him in an awkward situation which Hoilett exploited as he burst forward past another defender and crossed into the path on the onrushing Paterson who gave the keeper no chance with a first time shot from around the penalty spot

The home side could, justifiably, claim that they were unlucky to be behind at the break, but, in a less frenetic second half, City were able to largely keep Brentford at arm's length while suggesting that they had more goals in them as well.

When one did come, it maintained Zohore's recent penchant for scoring the sort of typical striker's goal that he has, at times, looked incapable of providing – Paterson and Hoilett won headers following a Bruno Manga free kick and the Dane anticipated better than Wales Under 21 centreback Chris Mepham to nudge the ball in from inside the six yard box to follow up his recent efforts against Ipswich and Bristol City from similar distances.

Zohore also had a couple of headers which could have brought goals, but City had done enough as they managed to see out a late Brentford rally and there was the opportunity to get Gary Madine, Yanic Wildschut and Armand Traoré involved again after recent absences from the team.

The home side may have been hindered by the absence of a couple of important players through injury and the return of Madine, Traore, Morrison and Matt Connolly (who was an unused sub) suggests that things are better than they were for us on the injury front, but we were still without, arguably, our three most influential central midfielders (Ralls, Aron Gunnarsson and Craig Bryson), Lee Peltier, Jazz Richards and the two Wards (no doubt someone will remind me of the names of anyone I've missed).

Therefore, although our opponents will, invariably, be missing players through injury, I'd say that for much of the time since October, that's applied more to us in ninety per cent of our games. To maintain a top two challenge so long in such circumstances is astonishing for a club that does not have the spending power of the the other five clubs that currently occupy the automatic promotion and Play Off places.

While such a fine win is reason to celebrate enough, there was even more grounds for optimism despite Wolves recording their second 3-0 win (this one over Jaap Stam's struggling Reading) in a week to send out a signal to those who are saying they will end up in the Play Offs. Meanwhile, the side which demolished them 4-1 on Saturday came a cropper to the tune of a 3-1 home defeat by unheralded QPR. Aston Villa now find themselves seven points behind us and one in front of Fulham with all three of the teams who are probably playing to earn the right to accompany Wolves into the Premier League through the automatic promotion route having nine games to play.

Of course, we still have to go to Villa amid what looks a testing end to the season, but we are now in the territory whereby calculations can be made as to how we can make sure of a top two finish and the truth is that, no matter what happens at Villa Park, if we win seven out of our last nine, we are guaranteed second place, at least. Yes, it's still a tall order to do that, but it's becoming increasingly clear that the two sides pursuing us can afford very few further slip ups if they are to have a chance of overhauling us.

http://mauveandyellowarmy.net/