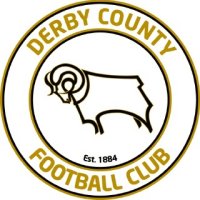 The ticket office has sold out of tickets for the away fixture at Brentford on Saturday March 3rd.
Fans are starting get interested again as the quick sell out of tickets for the game in west London on Saturday week shows.
The next away game after that is at Pride Park on Sunday March 18th, ko 12 noon. Derby County have made all tickets £10 for this game which is live on Sky Sports.
Details below:
Sunday, 18th March 2018 @ Pride Park. KO: 12pm.
Tickets available to current Season Ticket Holders and Gold Members.
Seating Ticket Prices
Adults: £10.00
Seniors 65 & Over: £10.00
U18: £10.00
2-12yrs: £10.00
Disabled Allocation
Prices as stated above + Carer Ticket Free of Charge.
Please be advised: There will be Concession checks for all supporters entering the stadium. Any supporters found attempting to gain entry using a ticket of an age band that is deemed not correct for that individual, will have their match ticket confiscated and will be required to purchase a new adult ticket at full matchday price. Any child aged 13 & under must be accompanied by someone aged 18 or above, and children aged under 2 years will not be permitted entry to the stadium.
Tickets on sale from 10am on Monday, 19th February 2018