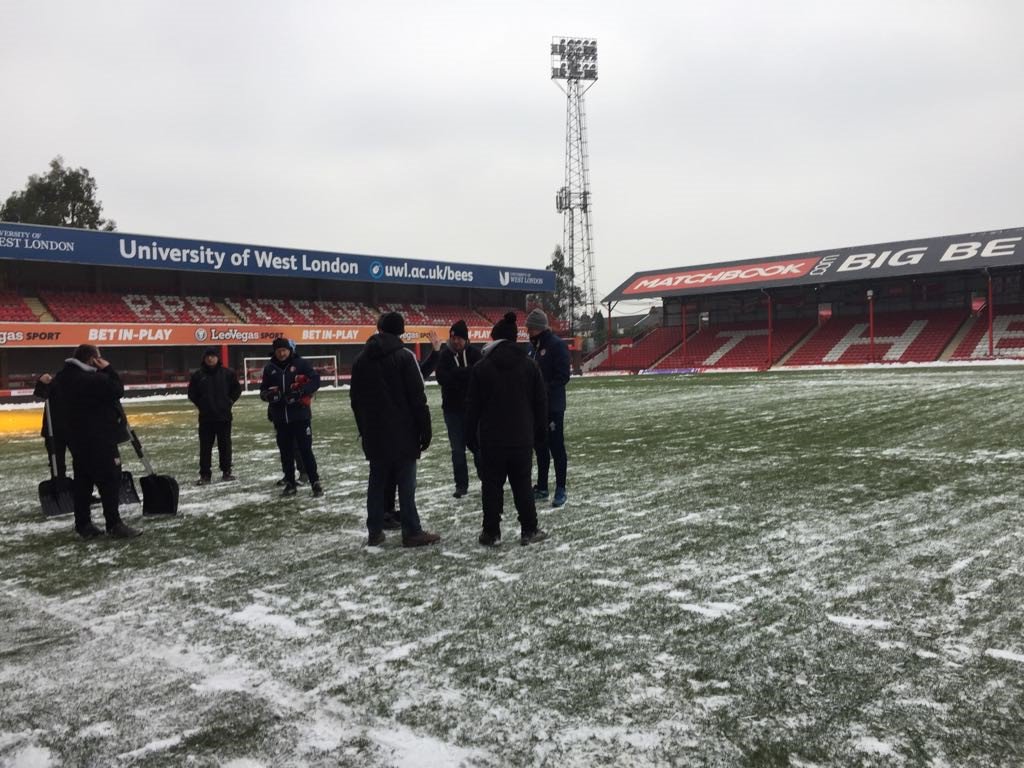 Cardif City's trip to Brentford tomorrow has been postponed. Heavy snow and freezing conditions have caused the cancellation of the game scheduled for 3pm on Sarurday.
A new date will be announced in due course.
Brentford FC said
Officials arrived at Griffin Park at 1pm, where work had been ongoing to try and get the game on this weekend, and made an inspection of the pitch and surrounding area.
Referee Matt Foley made the final call that conditions would not be playable by 3pm on Saturday afternoon and the game has been rescheduled.
All tickets purchased for this match will be valid for the rearranged fixture, and refunds will be given for those who cannot attend. Full details of the new fixture date will be announced in due course.