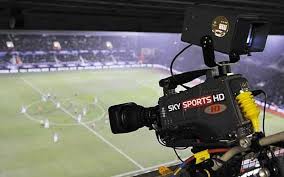 The Premier League announced it's next set of televised fixtures yesterday and Cardiff City were chosen for one more game.
The home match against Brighton on Saturday November 10th will now kick off at 12:30pm and is live on Sky.
It's the 4th home fixture being broadcast by Sky. The games v Newcastle, Arsenal and Burnley are also being covered.
So far no games have been selected by BT and no away games are being televised.
So we can be fairly confident of the kick off times for City's games from August through to the end of November as all the TV games have been selected for that period.
Full fixture lis for the 2018 / 19 season
Games subject to change. August, September, October and November TV fixtures confirmed.

Saturday August 11 - Bournemouth (A) 3:00pm

Saturday August 18 - Newcastle (H) 12:30pm - Live on Sky

Saturday August 25 - Huddersfield (A) 3:00pm

Sunday September 2 - Arsenal (H) 1:30pm - Live on Sky

Saturday September 15 - Chelsea (A) 3:00pm

Saturday September 22 - Manchester City (H) 3:00pm

Sunday September 30 - Burnley (H) 4:00pm - Live on Sky

Saturday October 6 - Tottenham (A) 3:00pm

Saturday October 20 - Fulham (H) 3:00pm

Saturday October 27 - Liverpool (A) 3:00pm

Saturday November 3 - Leicester (H) 3:00pm

Saturday November 10 - Brighton (H) 12:30pm - Live on Sky

Saturday November 24 - Everton (A) 3:00pm


Following games could be subject to changes for TV


December 1 - Wolves (H)

December 4 - West Ham (A)

December 8 - Southampton (H)

December 15 - Watford (A)

December 22 - Manchester United (H)

December 26 - Crystal Palace (A)

December 29 - Leicester (A)

January 1 - Tottenham (H)

January 12 - Huddersfield (H)

January 19 - Newcastle (A)

January 29 - Arsenal (A)

February 2 - Bournemouth (H)

February 9 - Southampton (A)

February 23 - Watford (H)

February 26 - Everton (H)

March 2 - Wolves (A)

March 9 - West Ham (H)

March 16 - Brighton (A)

March 30 - Chelsea (H)

April 6 - Manchester City (A)

April 13 - Burnley (A)

April 20 - Liverpool (H)

April 27 - Fulham (A)

May 4 - Crystal Palace (H)

May 12 - Manchester United (A)