Fans who have been starved of football over Christmas and missed going to behind closed doors home games are going have a feast of football coming up.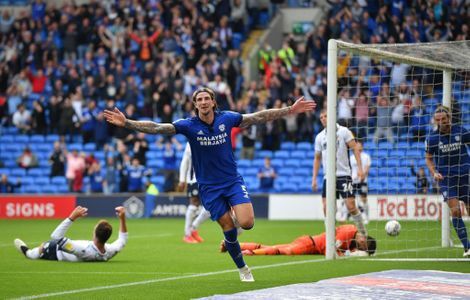 Cardiff play Blackburn today at home in an empty stadium before going to Ashton Gate next week where The Bluebirds have sold their allocation.
An then starts a run of 11 games in 35 days as City have weekend/midweek games for several weeks, many of them at home.
Starting on Jan 30th Cardiff welcome the fans back to CCS for the visit of Nottingham Forest (live on Sky, 4pm). The run of fixtures up to March 5th is listed below and we have a period between Feb 15th and March 1st where we have four home games in 15 days (and an away one as well in that time frame).
Sat Jan 15 Blackburn Rovers H - 12:30pm
Sat Jan 22 Bristol City A - 12:30pm
Sun Jan 30 Nottingham Forest H - 4pm. Live on Sky Sports

Wed Feb 2 Barnsley A
Sun Feb 6 Liverpool A - 12 noon. Live on ITV 1 (FA Cup Rd 4)
Wed Feb 9 Peterborough United H
Sat Feb 12 Millwall A
Tue Feb 15 Coventry City H
Sat Feb 19 Blackpool H
Wed Feb 23 Huddersfield Town A
Sat Feb 26 Fulham H

Tue Mar 1 Derby County H
Sat Mar 5 Queens Park Rangers A