I'm going to start by saying that most of this piece is going to come over as the musings of a typical fickle football fan and it's a charge to which I'll plead guilty because the truth is that I'm perfectly happy to put up with the sort of thing I'm going to moan about here if we are winning.

It also needs to be said that Cardiff City football club has gone through an experience in the past few weeks that so few others can relate to, an experience that, by the law of averages, would effect the performances of some of its employees in their work place. Cardiff players already facing a huge challenge to maintain their team's place in the top division have also had to cope with the death of a colleague in awful circumstances and, if we do go down, all inquests into how and why it happened will have to acknowledge the multiple effects of the loss of Emiliano Sala as a large contributory factor.

Furthermore, it needs to be accepted that we are talking about a team and manager that performed something of a miracle in getting promoted last season. There is no doubt that Neil Warnock is an excellent motivator who knows the Championship like the back of his hand and he was helped on his way to his record breaking promotion by a squad full of honesty, character and determination – that can never be taken away from them.

However, promotion was won a certain way, a way which, judging by the number of times it has succeeded for Neil Warnock at that level, is well suited to the Championship, but the evidence that it can succeed in the modern day Premier League is virtually non existent.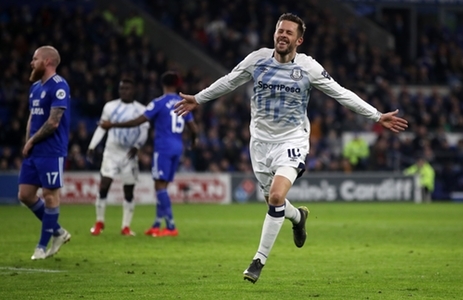 Six years ago in late February, Hull City came to Cardiff City Stadium in what was billed as a relegation six pointer and beat us 4-0. For many, that was the game when they accepted that we were going to go down – it's one thing to be hammered on your own ground by the Premier League's elite, but a Hull team that we had finished eight points clear of in the previous season's Championship? Surely not.

For me, Friday's 5-1 hammering by Watford had a Hull feel to it, but, if anything, tonight's 3-0 home loss to Everton was even more like that day when people like me were forced to accept that our first stay in the Premier League was likely to last just the single season. Watford were a good team playing well, but Everton were pretty ordinary and you could see from the way that they started the game that they were very low on confidence – many Premier League sides would have beaten them tonight, yet we did not come remotely close to doing so as, for the second time in four home games, we failed to register a single on target goal effort.

In 2013, Hull cantered to their win against a City side managed by someone who you could never quite work out how he wanted his team to play – Ole was brought to the club to provide a more attractive, attacking style, but, perhaps hamstrung by the quality of players he had to deal with, came over as being impatient as he chopped and changed selections and formations from week to week.

By contrast, Neil Warnock knows exactly how he wants his City side to play in 18/19 – it's essentially the same way all of his sides have played since he started in the management game in 1980.

It's a nowt fancy, muck and nettles style with a "dogs of war" central midfield in front of what is usually a big back four that is full of players who are defenders first and foremost. In attack, there is nearly always a big target man and a pair of wingers with clearly defined defensive responsibilities who are also expected to be mainly responsible for any "moments of magic" the team may come up with.

The ball is played from back to front quickly and if it would be wrong to say that possession of the ball is not encouraged, it's not far off the mark to say that it is something that is not valued too highly.

Great emphasis is placed on set pieces at both ends of the pitch with a long throw in being well to the fore as an attacking tactic.

Such an approach has certainly had its share of success in the past in the top flight. In fact, any manager learning his trade in the 80s like ours did would be able to see Graham Taylor's Watford becoming First Division Runners Up and reaching FA Cup Finals in the first half of that decade and Wimbledon beating Liverpool in a Cup Final in the second part of it using that approach.

Wimbledon's way of playing the game didn't change a great deal in the decade or more they spent in the First Division/Premier League and their success brought plenty of imitators during a period where the long ball, in your face type of game practiced by the likes of Howard Wilkinson, Dave Bassett and Joe Kinnear among others became quite commonplace.

Recent years have seen something of a reaction against the unsophisticated, no nonsense stuff we're used to seeing here at Cardiff and, apart from us, I'd say the nearest thing we have to a Wimbledon in the Premier League now is Burnley, but there is a "control" about Sean Dyche's team that I don't see very often, if at all, in Cardiff.

Apart from the horror show against Huddersfield, I would say that tonight offered the clearest example of this lack of control I've seen in a City home game this season. It's one thing to struggle for that control against the division's big guns when you expect to spend much of the time under the cosh, but when you are facing an underachieving team that has lost five out of its last six matches, it shouldn't be as bad as it was tonight.

Bizarrely when you consider how shot shy and lacking in attacking ideas we were, we should have taken the lead within a minute as Kenneth Zohore burst clear down the left with an unmarked Nathaniel Mendez-Laing inside him, only to see his cross diverted behind by a defender for an unproductive corner. It was a start which got the crowd going straight away, but it was also a start which should have resulted in a goal and would have done for the large majority of teams in this league.

Unfortunately, Cardiff are not as precise, composed and ruthless in attack as your standard Premier League side and I'm afraid that the fact none of our wingers are able to come up with decent standard crosses on a consistent basis at this level is another symptom of a style of play where possession of the ball is not valued and respected as much as it should be.

As I mentioned earlier, I don't think it's that we don't want the ball, it's more that having it is lower down any list of priorities than it is at, I would say, any of our rivals in this league.

The inevitable consequence of such thinking is that you end up with a team that is not good at passing the ball. The preferred style of the manager means that you aren't really looking for passers in your midfield, more "bread and butter" (to use one of our manager's favourite phrases) performers who just concentrate on doing the "basics" well.

It's hardly a surprise therefore that teams that play in the way I'm describing end up with low figures when it comes to possession of the ball. That's what we've become used to under this manager over the past two and a bit years, but it really did reach embarrassing proportions at times tonight.

After that misleadingly positive start, there was a spell of play lasting about ten minutes until around the twenty five minute mark where I swear the only touches of the ball City outfield players had was when they lunged at it and knocked it out for a throw in or gave it straight back to Everton after making a tackle or interception. People around by me eager to get behind their team were reduced to applauding things like the ball hitting one of our players on the knee before an opponent took control of it again and a ball being passed carelessly out for a goal kick by an Everton player because their side was doing nothing anywhere near Premier League quality with the ball themselves that they could get excited about.

So it went on, misplaced pass followed misplaced pass by City as edgy opponents were almost encouraged into finding a semblance of form and confidence and, of course, the eventual outcome could not have come as a surprise to anyone.

I find it hard to be critical of most of our players for the woeful standard of passing by City tonight because they are not the sort who specialise in that part of the game – they are not selected for their ability to put their foot on the ball and bring some composure to their team, composure is for other sides, not Cardiff, not when we're playing the "Warnock way".

It took Everton forty one minutes to capitalise on our inability to convey the ball from one player in blue to another and when they did, they were, inevitably, helped on their way by a pass by a City man that went straight into touch. We went asleep from the throw in, Junior Hoilett (a shadow of the player he was in the Championship) let Seamus Coleman go and in no time at all, Gylfi Sigurdsson had the ball in our net.

Just as they did early in the first half, City had a bit of a go in the first few minutes of the second half, but their complete inability to retain the ball for more than a few seconds meant that our "pressure" soon fizzled out.

Despite there being no suggestion that City had an equaliser in them, the game at least remained competitive while there was just the one goal in it, but Everton, who were playing a bit better by now, were always likely to make the game safe somewhere along the line. It was Sigurdsson who duly did so after sixty six minutes as he finished off a simple move which was started by a City man playing what should have been an easy pass straight to an opponent.

The general inconsistency and ineffectiveness of our wingers was summed up by both Hoilett and Mendez-Laing being taken off to be replaced by Josh Murphy and Callum Paterson, the two wingers/wide men dropped after the Watford game. As for the third change, well that had a management by numbers feel to it as, with his side 2-0 down with ten minutes left, Neil Warnock brought on a striker for a striker as Danny Ward replaced Zohore.

Mention of Ward brings me on to the third goal which came in added time (sides always seem to get a very late goal against us when we are being thrashed at home this season) – it started when he crossed from the right, but Everton were able to gain possession and transfer the ball down the pitch quickly for Calvert-Lewin to score. The Everton striker worked his way clear of the our last defender (Bruno Manga I think) on the way to scoring, but the thought that occurred to me was where were the other eight outfield City players? I ask this because there was no one in the middle for Ward to aim for when he was looking to cross and, judging by the ease with which Everton were able to move the ball ninety yards into our net, they didn't encounter many Cardiff players while they were doing that either!

A thoroughly miserable night then. You try to look for plus points and I'd say Leandro Bacuna didn't do too badly (give him time to get fully indoctrinated into the Warnock way though!) while Zohore showed on a few occasions that he had the beating of the opposition centrebacks in a foot race, but we weren't even good enough at hitting balls into the channels for that possible Everton weakness to be exploited – Ward won a few headers when he came on, but that's about it I think.

Chelsea fans are reportedly sick and tired of "Sarriball" which I've seen defined as "essentially a fast-paced, possession-based style of attacking football often likened to a vertical tiki-taka" – what on earth would they make of Warnockball, a form of playing the game which has no saving grace whatsoever when it is performed in the manner demonstrated by Cardiff City in their last two matches?

I have a bad feeling that these two woeful losses in four days in matches that would have been in the winnable category beforehand are going to cost us come May and who can doubt that we are genuinely one of the three worst teams in this league when we play as badly as this?

Once again, can I make a request for support from readers by them becoming my Patrons through Patreon. Full details of this scheme and the reasons why I decided to introduce it can be found here, but I should say that the feedback I have got so far has indicated a reluctance from some to use Patreon as they prefer to opt for a direct payment to me. If you are interested in becoming a patron and would prefer to make a direct contribution, please contact me at paul.evans8153@hotmail.com or in the Feedback section of the blog and I will send you my bank/PayPal details.