For years and years the accepted wisdom was that fifty points would ensure safety in a forty six match season. You'd get anomalies like when Peterborough went down with fifty three points I think it was in our title winning campaign and Blackburn got to fifty one in 16/17 but couldn't beat the drop, you'd be very unlucky if you get to the half century and found yourself in the third tier though.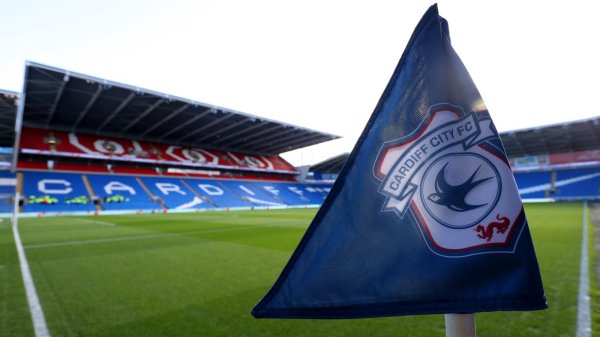 Recent seasons have seen the struggling sides getting less points and since that Blackburn relegation, the last four completed seasons have probably seen that target figure to avoid the drop lessened by a couple of points by those within the game.
That trend will continue this year, but, of course, Derby's massive points deduction has rather invalidated that line of thinking – the team we end the season against next weekend would be on fifty five points well clear off the drop were it not for the financial misdemeanours committed by those running the club.
We shouldn't forget Reading's six point deduction either – they are one of only four clubs we're certain to finish above at the moment, but they would have been going into today's matches thinking they could overhaul us and Birmingham were it not for the sanction imposed on them.
It's been a common refrain that City would be going down were it not for what happened to Derby and Reading, but by finally ending their latest long run of consecutive defeats by signing off at Cardiff City Stadium with a 1-1 draw with Birmingham, City reached the fifty point figure that relegation threatened sides aimed for – they would still not be completely safe tonight in a Championship without points deductions, but they would go to Derby knowing that it would need a combination of a very heavy defeat for them and a big win by Birmingham and a huge one by Reading to relegate them.
What is beyond doubt is that the atmosphere and general feeling around today's match would have been far more fraught than what we saw this afternoon if Derby and Reading had not been docked points. To be fair, the match was more competitive than your typical end of season fare between sides that had no chance of going up or down (as evidenced by six bookings, four of them to City players).
So, City we're probably just about good enough to stay up anyway, but, for long periods this afternoon, it looked like they were on their way to yet another of those 1-0 home losses that have plagued us this season and, were it not for us being awarded our first penalty of the season on our forty fifth match, I think we would have done so.
In saying that, I think it would have been an injustice if we had lost because we put Birmingham under an awful lot of pressure in the second half, but it does occur to me that, like the drunk who says they'll just go on one more binge before they go on the wagon for the rest of their days, we had to revert to the style of play we're supposed to be dispensing with to get our point.
There were a barrage of corners, free kicks and Vaulks long throws for Birmingham to defend in the second half and, largely, they did with not many alarms because, without those big defenders that people like me say can't play out from the back, we're nowhere near the dead ball threat that we were.
To their credit, City really did try to win the game once they levelled with eight minutes left, but it's hard to see how Steve Morison arrived at his opinion that we dominated the game from start to finish…
Our manager continued to "match up" (it would be nice to see us be positive and have a sod what they're doing attitude just once) with our opponents by reverting to a back three, while there was a second league start for Eli King in midfield alongside Ryan Wintle and Tommy Doyle, but it was only after that trio had been replaced that City really came into the game.
Before then, Perry Ng from left wing back had been City's likeliest scorer in yet another tepid first half showing as he twice forced Neil Etheridge into saves and the ex City man was also called into action to block Cody Drameh's effort.
Birmingham we're the more dangerous side though as Jermaine Bela put them ahead with a good finish after they became the latest side to catch us on the break from an attacking dead ball situation – in doing so, they also exploited how poor our delivery has been from this source in recent matches..
The introduction of Rubin Colwill (I just don't get our manager's attitude towards him in these games which surely should be used for giving players like him the sort of starting opportunities he didn't get enough of earlier in the season) and Will Vaulks for Wintle and King improved things somewhat with the latter having one of his best games of the season for me, but, after Birmingham had twice gone very close to doubling their lead, it was the replacement of Doyle by Max Watters that was the catalyst for the pressure being upped.
It was Watters who won the penalty as he ran on to a Ng pass and got a touch on the ball just before Etheridge brought him down. It was a clear penalty and Vaulks emphatically put away the spot kick in impressive style with a nerveless finish.
There were lots of crosses coming in after that, but, as has been the case since Ryan Giles' loan spell ended, there was a lack of real quality to most of them, but at least City had done enough not to add a five match losing run to the eight game one that they'd put us through in the autumn and, in this so poor season, you have to be grateful for crumbs of comfort like that.
Before that, there was a 2-1 away win for the under18s at QPR thanks to goals from Japhet Mpadi and a Morgan Wigley penalty. There's just one other game to report on, a 1-1 draw for Champions Treherbert Boys and Girls Club at AFC Butetown in the Highadmit South Wales Alliance Division Two.
https://mauveandyellowarmy.net/