Apologies for the nature of this post, but, for the second consecutive home game this season, I was denied the chance to watch it despite having paid for my season ticket and having received and redeemed the appropriate voucher enabling me to watch a stream of it.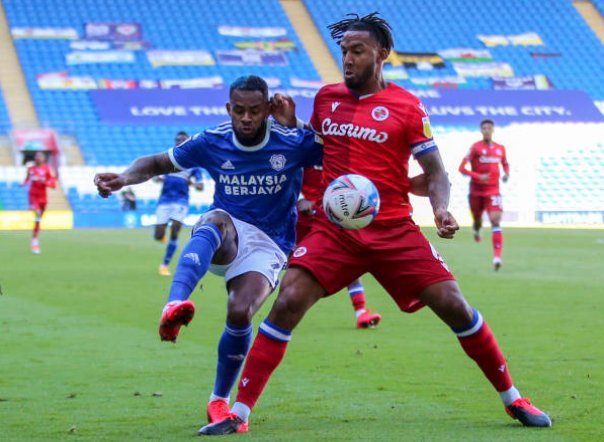 Therefore, please indulge me because this is going to be more a listing of my dealings with the so called streaming support team at Cardiff City than a piece on our third consecutive competitive home defeat today by Reading (our results at Cardiff City Stadium since winning Neil Harris' first two home matches in charge ten months ago have become a cause for concern now) – I'll give a few thoughts on the match based on what I heard on Radio Wales' coverage, but it seems a bit pointless going into much detail.
https://mauveandyellowarmy.net/
So, here is the saga of my dealings with the club this season;-
I renewed my season ticket in late July and applied for a streaming pass which I received confirmation of through an e-mail from the club on the Wednesday before the season started (9 September), I then redeemed the voucher in the same manner as I did for the post lockdown matches last season – I know I redeemed it, because I'm told that the code has already been used when I try to redeem it again.
A few minutes before the Sheffield Wednesday game, I went to log in to watch the match and was told I couldn't do so because I did not have an appropriate subscription.
The following day, I e-mailed the streaming support team outlining what happened and waited for a reply. When I had not heard anything from them by the following Friday, I sent them another e-mail message reminder.
This time I got a reply within a day telling me I do not have a current subscription linked to my e-mail address – having checked my account, this is true.
However, having pointed out to them I'd had a voucher and redeemed it (their website confirms this because it says its already been used), this was clearly down to a problem at their end, so I replied on Sunday repeating what I'd told them twice before.
When I'd received no reply by Thursday, I sent them a fourth e-mail saying I was giving up hope of being able to watch the game on the weekend because of the lax way they were dealing with a customer who had paid hundreds of pounds to watch this season's home games and was being stopped from doing so by them.
Yesterday I decided to ring City up to try and hurry things along and was surprised to be greeted by an automated message telling me to speak after the tone – it seems you have to leave a message before you get to speak to a human at Cardiff City these days. This was at about ten in the morning and when I'd not heard back from the club six hours later, I left them a second, more irate, message – it made no difference, I did not get a reply by the end of the working day.
This morning I rang them again asking if anyone actually listens to the messages people leave them, but, apart from that dig, I was calm as I left them my phone number for a third time.
I've still not received a reply, but I did get a second e-mail today from the support team saying that I did not have a season ticket linked to my account and I should contact the club if I thought a mistake had been made – somehow, I don't think I'll try doing that by phone!
I am currently looking at the e-mail confirmation from the club regarding the acceptance of my payment to renew my season ticket for 20/21 sent to me on 27 July, so it seems the club have scored something of an own goal here!
I'm not going to turn this into a rant, but, what annoys me most about all of this is that there are four or five others on the messageboard I use who were also not able to watch the Sheffield Wednesday game besides me. They have all been sending regular e-mails to the support team and yet only one of them had their problem sorted out and was able to watch today's match – for all of the others, the fortnight between games had made no difference whatsoever, they still couldn't see the matches they had paid to watch.
All of us have either just not had e-mails to the support team answered at all or have been left feeling that the replies received did not address the specific issues raised in their messages – indeed, some of the replies looked like cut and paste jobs.
I'll say no more now and get on to the game while repeating that, for a second time this season, what I write is very much influenced by what I heard from Rob Phillips and Nathan Blake on the Radio Wales commentary which it feels like I'm paying a tenner a game to listen to at the moment!
First of all though there was our team selection which saw Greg Cunningham and Will Vaulks start for the presumably injured Joe Bennett and Joe Ralls.
I thought Cunningham looked some way off full match fitness in Tuesday's 2-1 home defeat by Bristol City for the Development side, but, apparently, he didn't do too badly today in his first game for us in not far short of two years.
It was the Ralls absence which caused an eyebrow raising selection as far as I was concerned as Leandro Bacuna moved into the number ten type role. To be fair, with Callum Paterson, seemingly on the brink of signing for Sheffield Wednesday and Lee Tomlin again consigned to the subs bench, a more natural replacement for Ralls was not available, but, after Tomlin had played seventy minutes in that game on Tuesday, giving him an hour today and then seeing how things were doesn't just seem better in hindsight, it seemed better at the time.
Predictably, City struggled to create anything in a first half where it sounded to me like Reading were carrying the greater threat – Bacuna missed our best chance in a low key opening forty five minutes.
City had a bit of a habit of conceding goals soon after half time in their post lockdown home games last season and they did so again here from a set piece on forty seven minutes.
By the sound of it, there was nothing happening to suggest City had an equaliser in them in the third quarter of the game and what was described as a careless loss of possession by Sheyi Ojo on halfway led to the ball ending up in our net again a few seconds later.
Tomlin's arrival for the last twenty odd minutes did improve things in an attacking sense and he got a goal back with nine minutes left – with nine more added on after the ninety minute mark it meant we had more than enough time to turn the game around. However, as has been the case far too often in recent years, it sounded like it would only be a set piece goal (like the one we got was) that would rescue us if Tomlin couldn't come up with some magic.
A significant comment I heard this afternoon came when Rob Phillips remarked well into the second half that target man Keiffer Moore had provided the best two City crosses of the afternoon so far (the first one had created Bacuna's first half opportunity).
For a team that always plays with two wingers and a big target man, we don't get anywhere near enough good crosses in – Junior Hoilett can, and does, cross a quality ball at times, but there are plenty from him that do not find their target. While I'd like to see us make more use of Josh Murphy, on the evidence of the past two seasons, he wouldn't add a great deal as far as crossing is concerned and Nathaniel Mendez-Laing strengths never really included quality crossing, while a common theme in this afternoon's commentary was that Mendez-Laing's replacement, Ojo, was forever cutting back on to his left foot when he could have crossed with his right.
Not for the first time, the thought occurs to me that our two wingers approach does not contribute enough either individually or in terms of goals for our main striker.
Finally, a few words about the likely sale of Paterson which follows on from the departure of Neil Etheridge to Birmingham for a fee which, more or less, balances out what we paid for Moore. As Paterson still has a couple of years left on his contract, you'd think that the fee for him would be quite a substantial one, so does this mean Neil Harris will be given some fairly serious money to spend? With the manager sounding like he had little say in the decision to let Paterson go, it sounded like the orders to sell are coming from above and so it may still be that we will be relying on loans and free transfers for new signings as our manager intimated a week or two ago. Whatever the situation is, I'd say today proves that we need one or maybe two more options in the attacking central midfield area because I'm not convinced Ralls is a long term proposition in the number ten type role.
Once again, can I finish by making a request for support from readers by them becoming my Patrons through Patreon. Full details of this scheme and the reasons why I decided to introduce it can be found here, but I should say that the feedback I have got in the past couple of years has indicated a reluctance from some to use Patreon as they prefer to opt for a direct payment to me. If you are interested in becoming a patron and would prefer to make a direct contribution, please contact me at paul.evans8153@hotmail.com or in the Feedback section of the blog and I will send you my bank/PayPal details.