Cardiff manager Erol Bulut:
"Today the opponent was staying tight. They tried not to allow many chances in the first half and it wasn't easy to open the defence.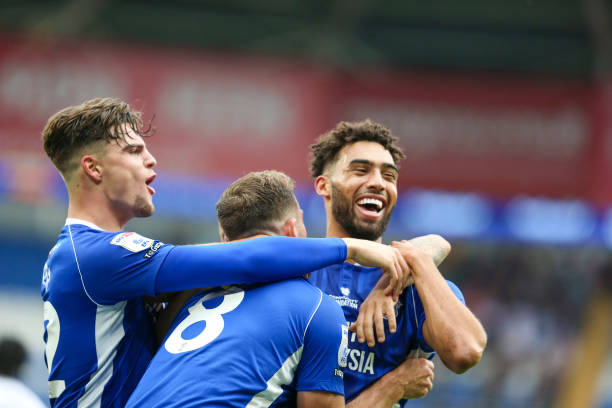 "But when we got the first goal it was much easier to find some other chances. I am satisfied with the performance of my team today.
"It's perfect to have four wins. Last four [league] games, it's going really well. But we can't stop. We have to continue to work hard.
"I have said before, everything has to come together. It's not easy to build something so quickly and we still have to work."
Rotherham manager Matt Taylor:
"We were in it for longer than we have been in previous away games this season. Certainly from our first four away games, that was an improvement.
"We have to make games a bit ugly and a bit scruffy away from home to put pressure on the opposition.
"We know we are a bit short of certain types of players who can get you back in a game, which is why the first goal against is probably the most frustrating part of it.
"[The league table] is always a concern. But we are always going to be fighting at Rotherham. It's the best Championship certainly I have been involved in.
"Our home form suggests we can compete. Our away from has to improve. Something has to change."