The teams played two 80 minute games at Cardiff City Stadium both ending in draws
Cardiff and Swansea continued their restart preparation with two games at Cardiff City Stadium on Saturday. The games ended 0 - 0 and 1 - 1 as both teams put the players through their paces. Joe Bennett posted the image below on Instagram.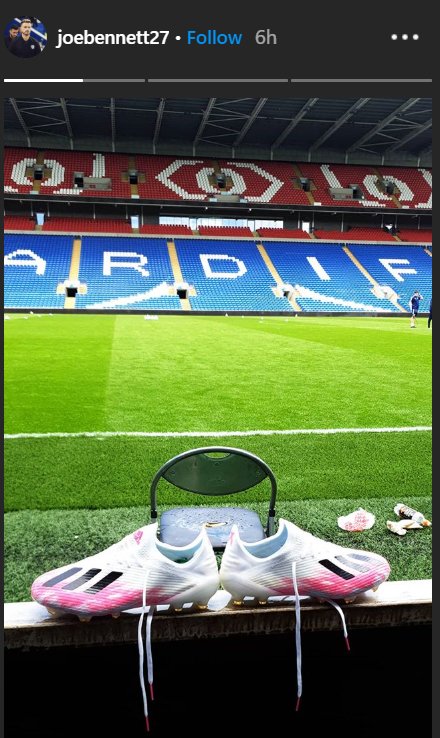 Cardiff boss Neil Harris said "The lads have been brilliant and played today against Swansea in the right manner.
"It was a really good exercise for Steve Cooper and me and great for the boys to get minutes in the legs. It was vital [to have the game] and whilst we know the importance of the rivalry and what it means to our fans, it wasn't about the score today.
"Logistically we could only play Swansea, Cheltenham and Bristol City ahead of Leeds next weekend; with us playing Bristol City in the League in a few weeks' time, we only had the two options. Swansea today was as close as we could really get in terms of replicating what it will be like against Leeds next weekend."
Swansea are a point behind Cardiff in the Championship with the Bluebirds just two points off the play off places. So there's incenive for both teams to challenge.
City welcome Leeds Utd to CCS next Sunday while Swansea play away at Middlebrough on Saturday.
Earlier in the week Cardiff won two games away at Cheltenham.