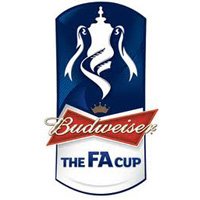 The non league sides will meet at Holker St on Tuesday December 11th after their game was postponed on Saturday because of bad weather.
If it's Barrow then Cardiff will face another team called the Bluebirds and it will be the first time the sides have met. If it's Maccclesfield then City have had a few games before against the Silkmen about a decade ago.
Macclesfield manager Steve King said:
"We were very frustrated to have that game called off, especially as we had reached the stadium and were ready to play. I understand that Dave Bayliss and his team wanted the game to go ahead as well, and when we looked at the pitch, there was only one patch that was slightly crispier, and with a couple of hours to go and the temperature rising, that would have gone during the warm-up, so we were very frustrated to suddenly be told that the game wouldn't go ahead.

"It's another long trip on a Tuesday night, which we could really do without, and I'm sure the supporters are just as annoyed as we are for the watsted journey."

"But now we have a big carrot of the side at the top of the Championship, so it's a game that might have a chance for the TV, which would be a huge boost for the club. Of course this is all assuming we are able to get past Barrow in the rearranged game, but at least now we know what we're shooting for."
The full draw is:
Crystal Palace v Stoke
Brighton v Newcastle
Tottenham v Coventry City
Wigan v Bournemouth
Fulham v Blackpool
Aston Villa v Ipswich
Charlton v Huddersfield
Barrow or Macclesfield v Cardiff
Barnsley v Burnley
Manchester City v Watford
Swansea v Arsenal
Leicester v Burton
Millwall v Preston
Cheltenham or Hereford v Everton
Derby v Tranmere
Crawley v Reading
Aldershot v Rotherham or Notts County
Middlesbrough v Harrogate or Hastings
Accrington Stanley or Oxford v Sheffield United
Southampton v Chelsea
QPR v West Brom
Peterborough v Norwich
Lincoln or Mansfield v Liverpool
Bolton v Sunderland
Nottingham Forest v Oldham
West Ham v Manchester United
Hull v Alfreton or Leyton Orient
Blackburn v Bristol City
Leeds v Birmingham
Bury or Southend v Bradford or Brentford
Luton v Wolves
Sheffield Wednesday v MK Dons