Thankfully, the rain that fell for about ninety per cent of yesterday's 2-0 home win for Cardiff City over Brentford had stopped by the time I made my quarter of an hour or so post game walk to my car and for nearly all of that time, the phrase "more than one way to skin a cat" kept springing into my mind – as a side issue, if, like me, you were interested in the derivation of that term, you might want to read this.
A few weeks ago, Neil Warnock came up with a nice line about a time when he was interviewed about taking over the manager's job at Norwich. The Carrow Road club are one of the sides that have tended to have a reputation for playing football "the right way" down the years and so, with a widespread belief throughout the game that his sides do not play in that manner, he was asked about what he thought the reaction would be among their supporters to a team playing the "Warnock way" – our manager's reply was that, for him, the Warnock way meant winning games.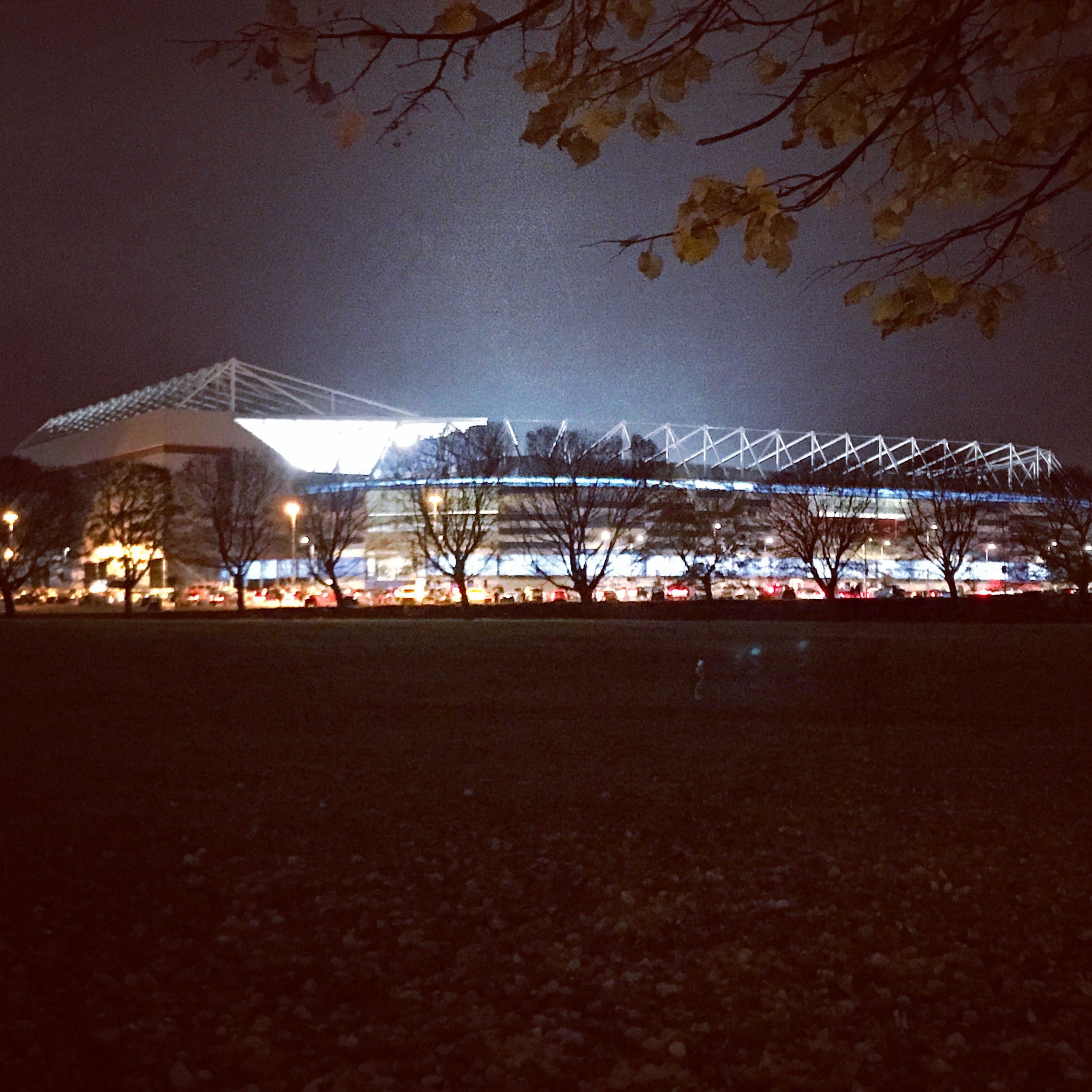 Whoever the person was who asked the question had a point however. If you are used to your team playing in a certain way because there is almost a tradition that it has to not only win, but do so in what is seen as an attractive manner, then you are in for something of a culture shock if Neil Warnock is appointed manager of your side!
In my time supporting the club, Cardiff City have never been a side with this notion that the game has to be played in a certain manner in that way that club's like, say, Spurs, West Ham, Everton, Man United and, latterly, Arsenal have – there have been times when some of those teams have played in a more direct manner, but, for example, Sam Allardyce's relationship with the West Ham fans was always a bit of an uneasy one because the criticism that his side were not playing in the "West Ham way" was never far from the surface.
No, as our manager has often said, he thought that a marriage between himself and Cardiff City could work, because the experiences he had gained in decades worth of visits to this city as an opposing manager had persuaded him that his footballing values and those of the City support as a whole were broadly similar.
I've always said that I would prefer us to play in a more possession based manner than we have done since Russell Slade's time, but, unlike under the management of the man whose Grimsby side have failed to score in six of their last eight matches, I enjoyed the football we played under Warnock last season – I liked the Warnock way in 16/17.
However, I've always been something of a football snob and I'll admit that I've been finding it harder to come to terms with the Warnock Way in recent weeks.
Trying to explain why this should be isn't easy, because, essentially, we are still playing in the same manner as we were last season – that is, getting the ball forward quickly, playing with a couple of fast and direct wingers, basically being powerful and strong, while also showing snatches of invention and slickness in the final third.
I think it might be because last season was, in essence, a relegation scrap and it was great to see us end up escaping the drop pretty comfortably and, at times, doing so with some style.
By contrast, this time around, we have been at or around the top of the table right from the start – with more than a third of the season played, we have to be seriously considered as automatic promotion candidates.
I suppose, to put it bluntly, I'm going to games lately expecting us to play how I believe a top three side should be playing.
This would explain why I was so disappointed when I learned what our team would be yesterday. Bruno Manga at right back has always struck me as a first step down the Pulis route of playing a back four made up entirely of centre halves and, in the absence of Warnock favourite Lee Peltier through suspension, three centrebacks with Callum Paterson and the returning Joe Bennett as proper wing backs seemed to me to be the best way to go.
However, Warnock likes his wingers and, so, with Nathaniel Mendez-Laing missing because of the early injury he sustained at Ashton Gate a fortnight ago, it was a straight swap with Liam Feeney coming in for his first Cardiff start despite him having done little to justify such faith being shown in him since his assist for Danny Ward's equaliser at Fulham on his debut.
With Aron Gunnarsson only considered to be fit enough to take a place on the bench (he came on for the last twenty five minutes) and the Joe Ralls/Craig Bryson partnership having been overrun in some matches in Gunners' absence, the return of Loic Damour made sense. However, it did mean that, once again, there was no place for Lee Tomlin, so the theory that he would feature more prominently as soon as his court case was out of the way seems to have been a wrong one.
As our manager said more than once in the build up to the game, Brentford came here as the Championship's most in form team – they were unbeaten in nine matches and had scored ten times in taking ten points from their previous four away matches.
They are also one of the Championship's most interesting teams. Instinctively, I'm against the idea of any club disbanding it's Academy like Brentford did a couple of years ago, but, given what I'll charitably call the mixed record of the whole Academy experiment over the past fifteen years or so, it's understandable that clubs will come to doubt it's effectiveness and I wouldn't be at all surprised to see others follow their lead in the future.
Brentford also don't compete in the Under 23/Development league any more, preferring to run a "B side" made up of players signed from other clubs on the basis that they will come into the first team when ready. This side play regular games against the Development teams of top clubs in this country while this season also facing sides from teams such as Legia Warsaw, Hertha Berlin, Glasgow Rangers, Atalanta, AC Milan and Inter Milan (both of the Milan sides were beaten, as were Man City, as the Bees second string have won a lot more than they've lost so far).
There's also the widely reported stats based approach to their player recruitment which I would say has to be deemed a success now that it has been operating long enough for such judgments to be made – three successive top half finishes since promotion, with a Play Off place in the first of them, has to be seen as justification for their way of doing things when you consider the size and history of the club.
This season has also seen an endorsement of their B team approach as a sale of three first team stalwarts to Birmingham on transfer deadline day, which looked positively suicidal at the time as Brentford were only kept off the bottom of the table by goal difference, has seen replacements from the second string brought into the squad and the results show that the Bees have been a better side since then.
Based on what I saw of them yesterday, I would enjoy watching Brentford play. While they were a definite build from the back team with keeper Daniel Bentley throwing short balls or kicking medium range passes, rather than downfield boots, to team mates, they also played with a directness which saw them trying to get the ball forward at all times – there was a contrast of styles between the two teams, but not as big a one as might have been expected.
Maybe the most impressive thing about Brentford was that the possession stats showed them dominating by 70/30, despite them not playing as much of the backwards and sideways football you would expect from a team enjoying so much of the ball.
There were two spells in the game that occurred between around the ten to twenty five minute mark of the first half and about the first fifteen minutes of the second half where the match essentially consisted of Neil Etheridge kicking long balls forward which were won by the Brentford defence to allow them to sweep forward for yet another attack. While there was a lot to admire in the visitor's build up play, it also has to be said that City played almost no meaningful football where one of their outfield players could claim to have the ball fully under control during these periods.
There have been times in some recent home matches (Sheffield Wednesday in particular springs to mind) where City have had similar such spells and, as I mentioned before, they have looked nothing like what I would expect a top three team to look and yet…………
Maybe I, and others who think like me, need to reappraise matters somewhat by stopping looking for things from this manager and group of players which suit our preconceptions of how a side in our position should be playing and taking on board more the departments of the game, and there are quite a few of them, that we are good at.
For example, I've seen it said by a lot of messageboard contributors overnight that we defended poorly yesterday – I beg to differ. As it usually is, our last ditch defending was superb, but, more than that, against a side which didn't play to our centrebacks' strengths by fielding a big target man, Sean Morrison and Sol Bamba generally coped well against the sort of attacker that I would have thought they least enjoy coming up against.
At full back, Bennett doesn't get as many opportunities to show what he can do going forward because our manager always wants to play with someone who is specifically in the team to attack down the flanks on either side, but his defending, as exemplified by his clearance off the line from Canos in the second half, has come on a lot in recent months. On the right, I'd still prefer to see Manga used in his "proper" position, but he was good defensively yesterday and, although his crossing left a bit to be desired in the second half, he was able to make a decisive contribution going forward as his driving run and unselfish pass provided Danny Ward with a tap in second goal ten minutes before half time.
It's always a risk to start praising a goalkeeper too much because it's the nature of the job that the next absolute howler is not too far away, but, after a spell when it looked like he could struggle with the step up from League One to the Championship. Neil Etheridge has been very consistent in the last couple of months and his handling yesterday in awkward conditions for keepers was exemplary.
Ahead of the back five, that 70/30 possession figure stands against the midfield trio, but they all made their contributions in different ways and I'd nominate Joe Ralls just in front of Etheridge as our man of the match. Ralls' crisply hit early volley to put us one up after Brentford had failed to deal with a Morrison long throw was the highlight of his afternoon, but, after a few matches lately where his passing slipped from it's usual levels, he barely wasted a ball yesterday with one fifty yarder down the left hand touchline in the second half being a beauty.
The way Junior Hoilett instantly controlled a high ball in the opening minutes suggested it was going to be one of those days when he is really "on it" and, if his subsequent display, wasn't up there with some of the ones from earlier in the season, he still showed that there aren't too many better in his position in the division, while Feeney on the other wing justified his selection to the extent that I'd rate his display as a seven out of ten one.
Ward, as he often does against Brentford apparently, got his goal and turned in another selfless performance of the type which ensures he'll always have the City fans on his side, while it was good to see his replacement when he went off with ten minutes left, Fred Gounongbe, make a first team return after an absence of nearly a year out with injury and what Neil Warnock described as family problems.
So, despite coming a distant second in the possession stakes, despite having to spend much of the game defending against good opponents, I don't think there was a weak performance in the City side yesterday and, maybe that takes us to the essence of "the Warnock way" – over the past nine weeks, nine Championship sides of varying abilities had a go at beating Brentford and none of them did, whereas we found a way to do so.
Maybe, "finding a way" is what defines Neil Warnock's management career? I wonder how many times during those seven promotions of his supporters have said we don't look like a top of the table team in the same way I'm too inclined to?
Warnock may not always achieve results in the way that the purists might want him to and yesterday's win offered yet more proof of that, but it's worth remembering exactly what we did yesterday – we beat the division's in form team with possibly as many as five members of what our manager would consider his strongest starting eleven missing, not to mention a few more unavailable through reasons of injury and suspension.
Of course, there needs to be be a recognition that the outcome yesterday almost certainly hinged on what happened in a ninety second spell in the first half which began when Etheridge and Morrison showed to someone like me exactly why we don't try to play out from the back too often as they combined to present Brentford with what should have been a simple equaliser and ended with us going 2-0 up.
I'm sure nearly everyone who has been able to make it this far in my ramblings will have seen Neal Maupay's amazing miss (it's about forty five seconds into these highlights for those who haven't) and I'm still trying to work out what possessed him to put his shot where he did when the opposite half of the goal was completely unguarded – it's always hard to say these type of things when I've seen so many horrendous misses down the years, but I honestly don't think I've seen a worse miss "live" than that.
However, I wonder how many players who have found themselves in a similar position as Sol Bamba did there would have reacted in the same way as he did by sprinting back to cover, despite it looking like being an absolute shoe in that his side were going to concede a goal? My guess is that most would have given it up and then got caught up in all of the finger pointing and recriminations which would have followed such an avoidable goal – was Bamba's reaction another example of "the Warnock way", was it more proof that our manager has spent nearly forty years in the job proving that there is more than one way to skin a cat?