Trust Chair Keith Morgan, a chartered accountant and football finance expert, writes about the key elements of the latest accounts of Cardiff City Football Club (Holdings) Limited up until May 2021.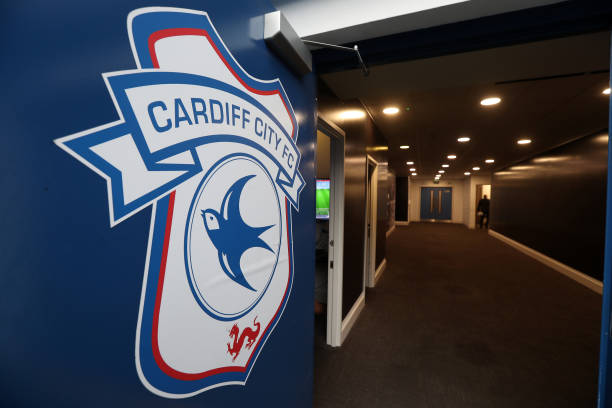 NOTE For a number of seasons I have been fortunate to have been able to review the accounts and discuss them with the club`s senior financial staff prior to them being filed on the public register at Companies House to avoid any factual errors in the commentary on the strict basis (always complied with) that the commentary would be held back until the accounts were on the public register. Unfortunately, this year the club`s directors gave instruction that I was not to be allowed to do so. Therefore, I have not had the opportunity of discussing the accounts with the financial team at the club before issuing this commentary.
Summary of results The accounts show a net loss for the year, after tax and interest, of £11.2m compared to a loss of £12.3m in 2020. After an adjustment for deferred tax, the loss increased to £12.0m compared to the 2020 figure of £12.5m on a similar basis. As a result of this loss, the net liabilities in the balance sheet increased to £36.0m from the 2020 figure of £24.0m.
Profit and loss account
Reported turnover in the year was £55.2m, up from £46.0m in 2020. However, 2021 included £8.8m of turnover deferred from 2020 because of the 2019-20 season being extended into June due to the Covid pandemic causing a halt to and delay in that season. Without that one-off adjustment the 2020 turnover figure would have been £54.8m and the 2021 figure £46.4m so, in real terms, there has been a drop in turnover in 2021 of around £8.4m.
Of the total of £55.2m turnover, £48.4m is related to the club`s share of broadcasting revenues. A lot of this will be lost in 2021-22 with the end of receipt of "parachute" payments.
Cost of sales in 2021 was £36.8m, up from £34.8m in 2020. A large element of this cost is player wages which were £26.0m in 2021, down slightly from £27.9m in 2020. I expect player wage costs to have further reduced significantly since last May into the current season.
Administrative expenses went down from £35.5m to £30.9m in the year. The 2021 figure included £18.6m of player amortisation and impairment costs. This is the "depreciation" of the cost of players over the length of their contracts plus an allowance for players that are considered to be less than their depreciated value. Other administrative costs are the general running costs of the football club operation.
In the year to May 31, 2021, the club made a profit of £2.9m on player sales, which was a lot less than in 2020 when a profit of £13.7m was made. I have not yet checked which players we sold in the Summer 2020 and January 2021 transfer windows to generate those profits but this can fairly readily be checked.
One point to note about the player amortisation charge of £18.6m referred to above is that it will be less in the current financial year to 31 May 2022. This is because the total value of the playing squad at 31 May 2021 was only £10.5m (see balance sheet notes below) and the cost of additions of new players since May 2021 has only been £893k. Therefore the absolute maximum cost of this amortisation in 2021-22 can only be £11.4m even if every player was written down to a nil value in the accounts.
Directors' remuneration in the year was £550k (2020 £712k) with the highest-paid director receiving £413k (2020 £507k).
Balance sheet
As stated above, the full playing squad had a total value in the May 2021 accounts was £10.5m. Player addition costs in the year were £5.2m and the cost of players sold/released was £11.5m (but that cost had been written down to just £300k by the time of disposal).
The biggest asset in the 2021 balance sheet was the football stadium at a written down value of £78.8m. The stadium is held on a 150-year lease with Cardiff Council from September 2009.
The club was owed £6.6m in football receivables (stage payments on transfer fees etc) as at May 31, 2021, and had £1.8m cash at the bank.
In terms of liabilities, the club owed £109.5m which was technically repayable by May 31, 2022. However, this total included £61m of loans from Vincent Tan and £20.8m of loans from directors and other connected parties. In addition, there was a balance of £6.2m outstanding in respect of an EFL interest-free loan taken out (like many other clubs) to help with the impact of the Covid pandemic on income.
During the year Vincent Tan provided new loans to the club of £16m and was repaid £1m. As a result, the debt due to him went up by £15m. Of the £61m total which was due, £38.7m was interest-bearing at 7% p.a. and £22.3m non-interest bearing. Since the year-end he has converted £6.6m of this debt into shares. The club has an undertaking (not legally binding) that he will continue his financial support for the club for at least 12 months after the date the accounts were signed off – i.e. until at least the end of February 2023.
The accounts disclose that all shareholders holding more than 100,000 shares were recently given the opportunity to subscribe to a new share issue based on taking 5 new shares for every 7 held but that only Vincent Tan actually took up the offer.
Director and other connected loans of £20.8m included £15.8m due to Tormen Finance Inc in which club Chair Mehmet Dalman has a significant interest, £2m which appears to be a loan from him personally and £3m due from Vincent Tan`s son U-Peng Tan. The Tormen Finance loan is stated to be at an interest rate of 9% and the interest charged in the year was £886k. The director`s loan charged interest of £148k in the year. Another of Mehmet Dalman`s companies (WMG Funds) provided professional services to the club during the year at a cost of £297k.
The EFL loan is repayable over two years, with £2.8m payable in installments before May 2021. It is secured over future receipts from player sales.
There is full provision of £20.5m in the balance sheet for the costs of settlement of the Emiliano Sala dispute with FC Nantes but with the note that this is a prudent accounting provision and that, based on legal advice received, this will eventually prove to be not payable.
It should be noted that no provision has been made for any costs that might arise from the settlement of other legal claims being made against the club (Sam Hammam, Michael Isaac) as the accounts state the clubs view that such claims are "misconceived" and will not give rise to an actual liability.
There is a note to the accounts calculating a potential or contingent liability of £5.9m in respect of player signings where additional fees may be payable to other clubs based on player appearances, sell on fees etc. but these "trigger points" are said to be unlikely to occur so no actual liability appears in the accounts.
Since May 2021 but before March 2022 the club has borrowed more money from undisclosed sources totalling £22.1m at interest rates of up to 9%, but has also repaid May 2021 loans of £3.1m.
https://www.ccfctrust.org/cardiff-citys-accounts-trust-expert-gives-his-view/