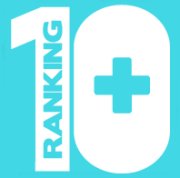 After thorough research CCFC proved to be among best European clubs in terms of crowd size!

With home following of 22,100 per game in 2011/12 season Cardiff City is 83rd in Europe when it comes to audience. Very few of the 82 clubs above are playing in second tier of their domestic football systems, which only makes the result more impressive.
Also worth mentioning, CCFC came 21 spots ahead of current Premier League side Swansea City (104), second and last Welsh club to be ranked in 10+ Ranking, a pan-European list of clubs that had home crowds of 10,000 and more.
10+ Ranking is an annual report by stadiumDB.com, based on official and/or other most reliable data covering attendances throughout Europe. The report just had its fourth edition this year, though first one to be published in English.
For complete list of all 214 European clubs with attendances of 10+, follow this link.
http://stadiumdb.com/news/2012/09/10_ranking_europes_top_attendances_2012_edition