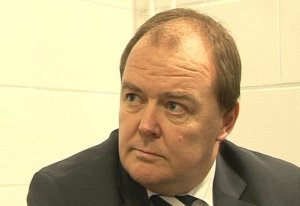 Report from BBC Wales
Alan Whiteley, 48, who remained on the Bluebirds board after being replaced as chief executive last October, had been arrested in 2011 as part of a Serious Fraud Office (SFO) investigation.
He was suspended as partner at Cardiff-based M&A solicitors after the arrest.
Mr Whiteley said the allegations of conspiracy to defraud in relation to mining site sales were "deeply flawed".
"I am deeply saddened and disappointed by the ill-informed and misguided decision by the SFO to bring charges against myself and others in this matter," he said.
"I firmly believe the allegations against me are deeply flawed and take no account of the true legal, factual and commercial background of the transaction."
He said the decision threatened "a sound and innovative opportunity to transform the legacy of opencast coaling in south Wales which is already well advanced and would provide a blueprint for the industry generally".
He has now left Cardiff City altogether, although the investigation has no connection to the club.
A Cardiff City spokesman confirmed he had resigned from the board with immediate effect.
"We would like to place on record the debt of gratitude owed to him for the work he has done over a long period," said the club.
"Without this the club would not have been able to make the progress it undoubtedly has.
"Alan has always acted with complete integrity and professionalism and our thoughts are with him and his family at this difficult time.
"We have no doubt that in due course he will be completely exonerated of any allegations or charges."