Paul Evans from https://mauveandyellowarmy.net/ wrote this quiz on April 3rd.
Hello everyone, I hope you and your loved ones are keeping well in these very trying times.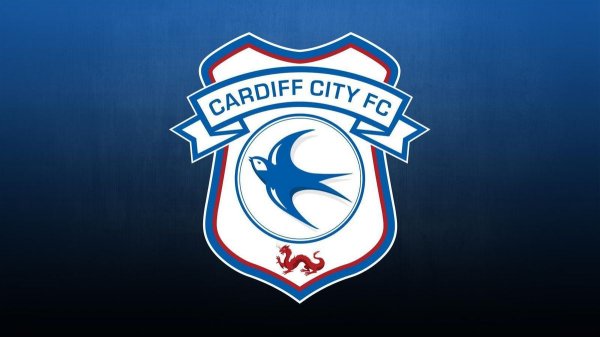 When the suspension of matches was announced what seems ages ago now, my intention was to write regular pieces on here regarding developments at the club, but, apart from news that no one wanted regarding Peter Whittingham, there has been nothing at all that I felt merited comment.
Naively, I had thought life without Cardiff City matches would be akin to the close season in terms of a need to keep people up to speed, say, every week, but it's nothing like that – football has, rightly, been shifted a long way down people's list of priorities and will be for some time yet.
Nevertheless, the long hours at home can drag by very slowly at times and so I thought I should compile a City related quiz which may help a few of you while away some of that time.
Here are twenty questions about Cardiff City, the answers to which I'll post on here sometime over the weekend;-
What is the Biblical link between these men who have all played first team football for City, Connolly, the Farrington's and Coulson?
Name the year – Chris Pike misses a penalty for us, a City player scores a hat trick in a Cup Final and over 13,000 are at Ninian Park to watch an Associate Members Cup match.
Can you identify this former loan player of ours from the 2010s from this information – he's played club football in the UK, Turkey, Israel and the Netherlands while also gaining international recognition for one country at age group level and another one at senior level.
Merthyr born, he played three times for City in the sixties and shares his name with someone who was knighted this year and once was Man of the Match in a World Cup Final played in London – who is he?
Stem Luton and get someone who helped beat Real Madrid.
Variation of nail Wales leads to City player who was the subject of some barely believable transfer speculation in the nineties.
Name the game at Ninian Park within the last forty years in which City conceded four goals in the first half and yet still ended up winning.
Currently at a team in the National League, he has never played in the Premier League yet was on the bench for England in the match where Jay Bothroyd won his cap, can you name him?
She sketched suit maker by the sound of it.
What match at Cardiff City stadium from the 2010s included goals from an Icelander, who scored twice, two Scotsmen and an Englishman for City, while a former City player who would go on to represent England at senior level and someone from Portugal who had been at a Premier League side for seven years got two of the opposition's three goals.
He netted just three times in two hundred and nine league appearances for City, but once scored four in a pre season friendly for us, who is he?
Name the year – Lee Fortune-West scores his last goal for us, while Rhys Weston scores his first and we play in green against the jacks.
Can you name the player who only scored one league goal for us, but is forever in the record books for his scoring exploits in a Cup Winners Cup match?
Who is the last player to score for us on his full league debut?
Wish Alan could become a goalscorer for Wales.
Can you name the Antipodean loan signing of ours who shares his name (well, almost!) with a fifty four times capped England full back?
Who were City playing when Phil Dwyer's life was saved by physio Ron Durham after he had swallowed his tongue?
Blunt yet spiky?
Signed as a striker for us in the nineties, he had little success in that department in his three and a half years at the club and was eventually used as a left back. After a dispute with club management, he was told to stay away from Ninian Park for the whole of his last season with us and was, hardly surprisingly, released the following summer, but can you name him?
Two questions in one about Whitts to finish, who were we playing when he was shown the only red card of his career and who were our opponents when he scored his last goal for us?
Answers.
Their first names give you the four gospels – i.e. Matthew (Connolly), Mark (Farrington), Luke (Coulson) and John (Farrington).
1993 – Chris missed his only penalty for City in the 1-1 home draw with Barnet, Phil Stant scored of City's goals in the 5=0 Welsh Cup Final win over Rhyl and 13,516 watched a 2-1 defeat by Swansea in an Associate Members match that was also televised live on Sky.
Kerim Frei represented Switzerland up to under 21 level before switching his allegiance to Turkey.
Inside forward Clive Lloyd played three matches for City in 1964/65, Clive Lloyd the former West Indies captain scored a century in the first ever cricket World Cup Final, played at Lords in 1975.
Mel Sutton.
Alan Lewis was a very occasional member of the City team in the early nineties when they were in the Fourth Division, yet it was reported that Blackburn, then one of the richest clubs in the country and on their way to winning the Premier League, were on the brink of signing him for £30,000!
City were 4-1 down at half time in a First Round, first leg League Cup tie with Plymouth in August 1986, but came back to win 5-4.
Scott Loach, who was at Watford at the time.
Andrew Taylor.
Aron Gunnarson, Kenny Miller, Don Cowie and Joe Mason were City's scorers in a 5-3 win over Barnsley in October 2011, while Danny Drinkwater and Ricardo Vaz Te were among Barnsley's scorers.
Willie Boland went goal crazy in a pre season game at Bath in 1999, his quartet came in an 8-3 win.
2002 – Leo's last goal came a 3-0 win at Margate in the FA Cup, while Rhys scored for the first time against Tranmere in the league. We wore an all green kit in the 2001/02 Welsh Premier Cup Final which we won 1-0 at Ninian Park.
Sandy Allen scored the first ever headed hat trick in European competition club football in the 5-1 home win over Mjondalen in 1969.
Curtis Nelson in the 4-2 win over Birmingham this season.
Ian Walsh.
Glenn Johnson made five appearances while on loan to City in 95/95, Glen Johnson played for Portsmouth and then Liverpool in Cup finals against us.
Gillingham.
Frank Sharp.
Tony Philiskirk.
The red card came against Wolves at Cardiff City Stadium in February 2015 and his last goal was in a 2-1 home win over Brentford in April 2017.