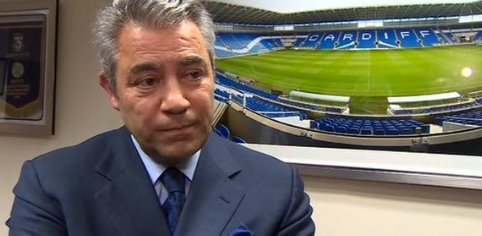 As fans eagerly waited for news of possible new signings the news from the club on Friday afternoon blew those hopes out of the water.
The club have been hit with a transfer embargo for breaching Financial Fair Play rules. They join Bolton, Forest and Fulham as Championship sides being restricted in the transfer market.
A club statement reads:
Cardiff City Football Club can confirm that it has been made subject to an FFP embargo during the January 2016 transfer window. Whilst extremely disappointed that the Football League has decided to take this action, we will remain co-operative and compliant with the League's position in respect of Financial Fair Play.
Having fully disclosed all matters in respect of our FFP position for 2014/15 and having taken independent expert advice, it is our firmly-held view that Cardiff City Football Club has indeed complied with the FFP requirements for season 2014/15 - contrary to the League's position. As such, further advice will be sought, prior to a decision being made internally as to whether or not an appeal will be lodged.
The embargo, now in place (albeit subject to possible appeal), will stay in effect for the remainder of the January 2016 transfer window. Cardiff City Football Club again expects to trade within the set FFP limits for 2015/16 and therefore anticipates full participation in the summer 2016 transfer window.
Speaking later in the afternoon Chairman Mehmet Dalman responded
Why are we under an embargo?

'It's a technical answer, we've been in dialogue over the last two weeks but unfortunately in a meeting where different interpretations applied, they came to the conclusion that we were not compliant and therefore the embargo has been put on us. We are disappointed, we will look into it and certainly consider taking an appeal but we want to do it in the spirit of the rules and work with the Football League.'

So are we making a loss and is that why. Can we see the accounts?

'We're not releasing our accounts, but we didn't make a loss and it's a technical interpretation of a particular clause.

'The rules allow us to loan players within limits and we will be in the market to try and do that.

'We can still do a lot of things within the rules, we still have a strong squad and my view has always been we can make much more use of the players we do have because they are a talented bunch.'
The embargo ends any chance of City signing Tony Watt on a permanent deal and unless an unlikely loan extention takes place he will play his last game for City at Wolves tomorrow.
Dalman continued
'We could possibly do a loan but our intention of buying him outright is not going to happen. We will have discussions with Charlton about extending his loan period, but if not we wish him well and thank him for the service he has given us.'
Cardiff face Wolves at Molineux tomorrow looking to avoid a third defeat in a week.