"He is close to coming. It's never done until that bit of paper is signed," said Steve Morison.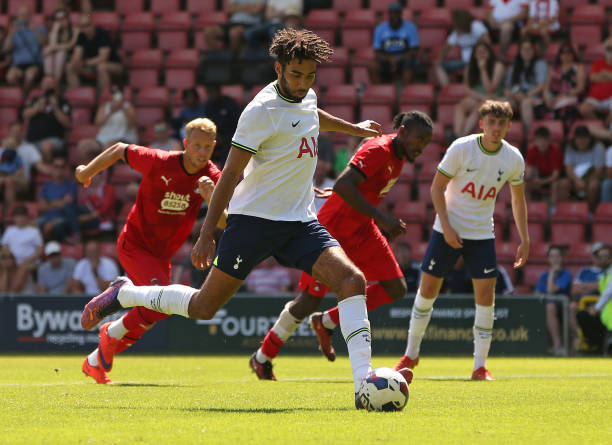 Kion Etete (20) will be purchased from Tottenham Hotspur. He has had previous load spells at Northampton and Chelternham. He started his career at Notts County before Tottenham signed him after a trial in 2019.

"He is an investment for the football club. He has all the attributes to be a top striker. He is young, hungry. He is a player we see as a club that is ready now and can get better and better. We'd like to see how far we can take him."

"People will just go, 'Oh, he is 6 ft 4in', that's not what he's been brought in for. He's being brought in because he is strong, he's quick, he's athletic," Morison said of the Tottenham man.

"He will bring other players into the game. He will run the channels. He will run all day long, he will harry and close down. I'd like to think that with playing regular football at Championship level, training with those types of players every day, he will get better and better.

"Being 20 and having a good upbringing at Notts County. I saw him at Northampton and one of the big things he needs to do is be consistent. We will ask him to be consistent with his hold-up play, the timing of his runs and his work play.

"We have got a top player on our hands. Just because I've signed someone who is big doesn't mean anything. Rubin [Colwill] is 6ft 4in and he can't head for toffee!"