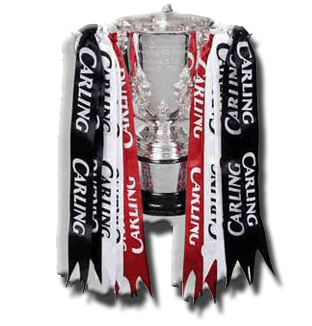 Wembley tickets go on sale tomorrow morning.
Current 2011/12 Ambassadors who have not renewed for next season are eligible to buy one ticket each.
Current 2011/12 Ambassadors who HAVE already renewed for next season can buy TWO cup final tickets.
New Ambasadors who have bought a season ticket for 2012/13 during the past week can get ONE Wembley ticket.
Approx 8,500 - 9,000 season tickets for 2012/13 have been sold already for next season.
A day by day guide has been published here on the official website as to who can buy tickets and on what days. There will be no Carling Cup tickets sold on the usual ticket office phone number. All phone orders will be processed in association with Ticketmaster on 0844 248 5141. Tickets will also be available on the e-ticketing website.
The first week of sales will be to Ambassadors only. Check the link above to see what days you can purchase your tickets.
Carling Cup Final
Cardiff City v Liverpool
Sunday February 26th, ko 4pm
Wembley Stadium