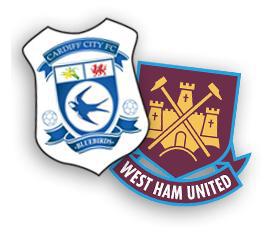 West Ham have sold their 2,000 allocation and Cardiff City are close to selling out the home allocation of around 24,000 tickets that could see a record CCS crowd.
The final few thousand tickets are on sale leading upto this evening's game.
A statement from the club reads:
Tickets can still be purchased online at any time, or from 9am on Thursday over the phone or in person. Online customers with a valid booking history are reminded to activate their account prior to purchase.The ticket office can be called on 0845 345 1400 for sales and advice.
For those already having secured their place, our advice is to get to the stadium earlier than usual to avoid delays and any travel frustrations. With so many supporters at the ground for the fixture, longer queues are a probability on the night. We thank you as ever for your patience and fantastic support on what we hope will be a memorable night for Cardiff City Football Club.