Chopra tweets apology
By Michael Morris
Updated Monday, 20th February 2012
Views: 288
Michael Chopra has apologised for celebrating his goal against Cardiff City on Saturday.
Chops scored Ipswich's 2nd goal in a three nil win. He tweeted
"Well, another win, another three points, four wins on the bounce now. Great team effort today so pleased I scored. The reason I celebrated was my emotions took over my head. Sorry if I've upset some Cardiff fans."
Chopra's goal was assisted early in the move with a pass from Jay Emmanuel Thomas. He tweeted
"The feeling I have after today is great, time to have a good night with my boys."
JET was abused constantly all game by the City fans. A combination of poor form at the end of his loan spell and provocative comments on his Twitter has made him a figure of hate for Cardiff City fans.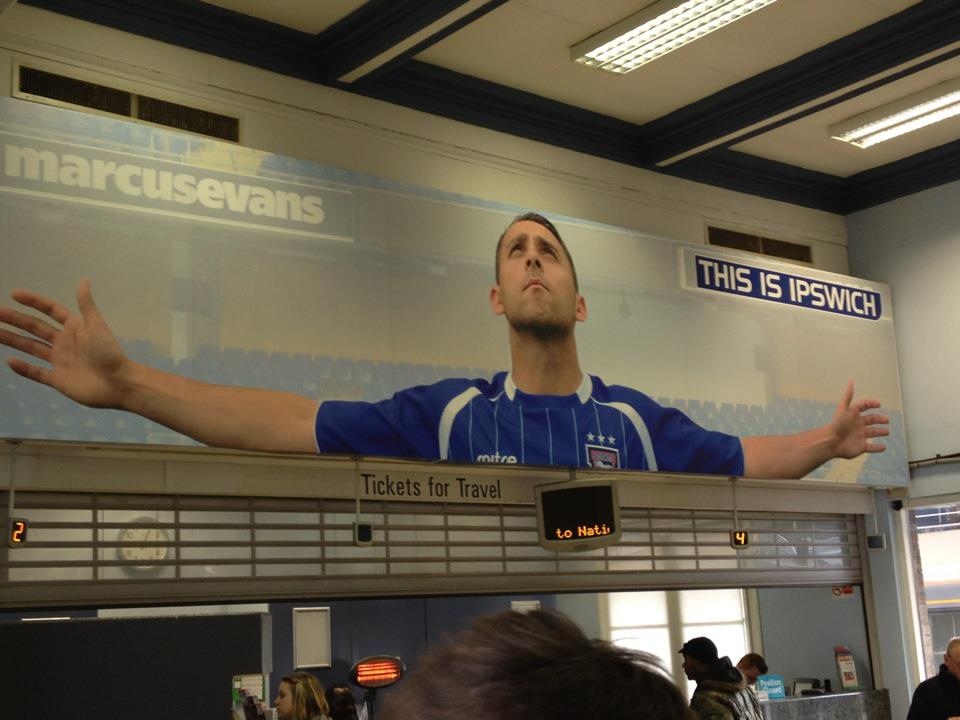 Travellers arriving at Ipswich train station are welcomed by Michael Chopra. He's making a positive impression there.
Interact with us