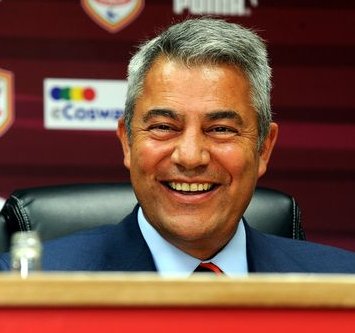 As reported earlier a statement yesterday from the ex manager of nearly all the sides in Turkey said:
"It wouldn't be right for me to say anything while the club in mention [Cardiff City] have a manager but we have been in contact"
But Cardiff City Chairman Mehmet Dalman (pictured) has declared today
"I've read the reports and I have to say I am quite angry by it all. I have never met the guy, never spoken to him and never even heard of him.

"It's pure fantasy. This is about some guy in Turkey trying to promote himself, but the story is total rubbish."