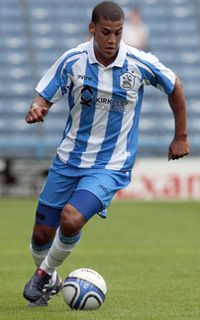 Plenty of rumours kicking around on Tuesday evening about the possible signing of Lee Peltier from Huddersfield Town.
Peltier, 28, played for Russell Slade at Yeovil and the versatile defender is stongly linked with a move to City. When questioned about Peltier the Cardiff manager could not deny his interest.
"He's on the radar, that's for sure," Slade confirmed.
"He's one that we know all about, we'll have to wait and see, there's a possibility.
"His contract is not up at the end of the season. He has a couple of years yet."
Not quite as strong are the rumours that John Brayford could be heading out. Brayford is linked with a move back to Sheffield Utd where he was on loan last season. Brayford's possible exit could tie in with the likely arrival of Peltier who can play a full backs role as well as central defence and as a holding midfielder.
Nicky Maynad to Huddersfield has also been mooted.
Russell Slade, under a lot of pressure from unhappy City fans after the defeat at Middlesbrough, is trying to clear out the players that are not required anymore after the frivolous spending of previous managers. At the same time he's trying to add new (cheaper) players to replace the under-achieving higher earners
The manager reiterated he is still trying to trim the size of the squad he inherited from previous manager Ole Gunnar Solskjaer as well as bringing in new blood.
"We're trying to reduce the wage bill. We've got to get the numbers down," he added.
"It's part of a transition, it's what we're trying to achieve."