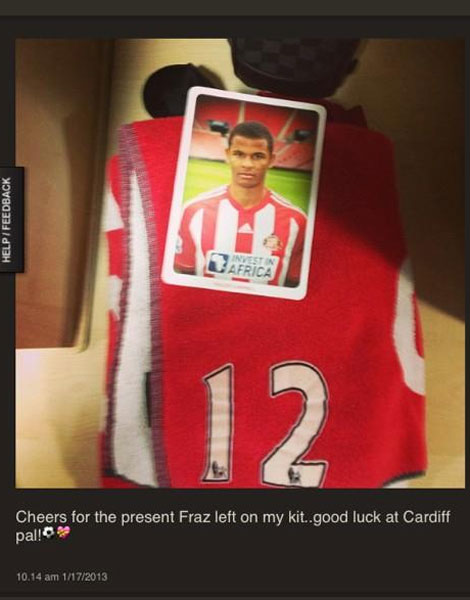 The Sunderland Echo clais that Campbell drove to South Wales on Wednesday evening for talks with the Bluebirds.
More telling was a picture posted on the internet today (right) by Sunderland team mate Matt Killgallon. He wishes his friend 'good luck at Cardiff' The picture has since been removed from Killgallon's Instagram account.
Fraizer Campbell joined Sunderland in 2009 from Man Utd. Injury has halted his career but he has been a regular on the bench for Sunderland this year. He's thought to be one of Malky's main targets this January transfer window.
Hull City are also interested in signing Campbell. A side he's played for on loan before.