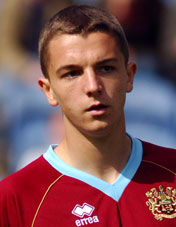 But there are many other clubs interested in Rodriguez with Fulham reported as having a £5m bid rejected already and this week Everton were turned away with a £6m bid.
Burnley want £8m for the player who scored 21 goals last season.
He's linked with several other clubs including new Premier League side Southampton.
So while there seems no doubt that Malky would like to bag a player like Rodriguez it's unlikely the club will be able to beat the lure of Premier League football.
Of course it does beg the question of where we are finding £5.5 to bid for one player.