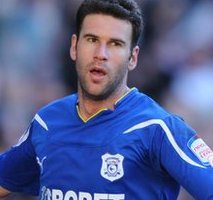 Keinan joins up ahead of Palace's home game with Millwall this weekend and due to return after their game with Leicester on Jan 2nd.
He follows Nat Jarvis and Aaron Wildig as players out on loan. Jon Parkin has already had a spell at Doncaster and forgotten defender Gabor Gyepes is another player who might be loaned if the right deal came along.
Keinan, an Israeli international, joined City in January. He has dropped down the defensive pecking order and he and Gyepes are behind the current incumbents Hudson and Turner with Anthony Gerrard and Darcy Blake also ahead of them.
After going six games without conceding a goal Palace have shipped 5 in their last two games.