Zohore, 21, started with Copenhagen before moving to Fiorentina and loan spells at Brondby and Swedish club Gothenburg.
He joined Danish Superlliga club OB in February 2015 and has scored seven goals in 16 appearances.
Zohore's father is the second cousin of former Chelsea striker Didier Drogba.
There have been report that Zohore was in Wales for a medical but when questioned Russell Slade was not wishing to admit to too much.
"We've got a few sensitive things happening right now. That's a little wide of the mark at this moment in time. So I don't want to add anything," said Slade.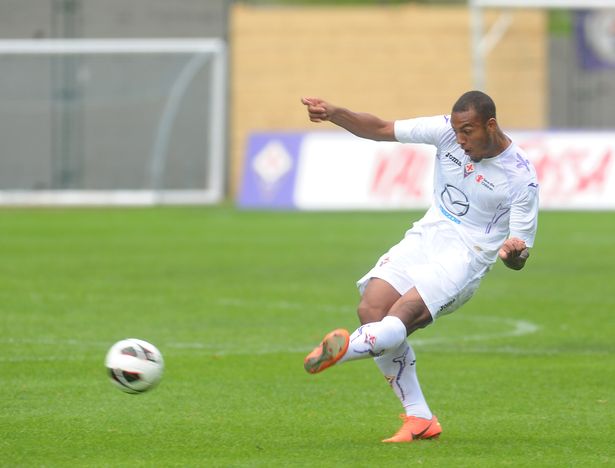 "It is not my understanding that he is having a medical. He's one that's been on our list, but it remains to be seen whether we can add him to the group.
"There's no chance of him being here for the Huddersfield game. We've looked at him and we know he has pace and strength. He can finish. He's got a good record for the Danish under-21s obviously. But, as I say, we can talk about him, but he's not our player."
Slade also admitted there was a second forward player set to arrive as well.
Slade added: "I'm very hopeful of delivering two players more. One will come very late. But we have an agreement in place. Will be good for us. Let's hope the ones that come in settle and gert the goals to push it on. They are two forward type of players."