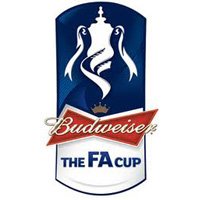 West Brom 4 - 2 Cardiff City.
Malky Macky rested almost his entire first team for today's FA Cup clash at The Hawthorns. It's obvious that The Carling Cup is foremost is the City bosses mind.
It meant a start for Robert Earnshaw against his former club and the City striker scored as the Bluebiords came from two down to level at two all.
A game that provided plenty of action could have swung either way but West Brom, fielding their strongest side, came though with Simon Cox scoring a hat trick.
City's second goal came from Joe Mason who was on as a sub for the injured Rudy Gestede.
Around 1500 fans made the short trip to Birmingham and were treated to an exciting game but one that Cardiff will not be too disappointed with losing. Tuesday's first leg Carling Cup semi final at Crystal Palace offers the chance of placing one foot in a Wembley final.
''We've played an awful lot of football recently and six days ago we had two games in three days,'' said Mackay.
''The group who have played the majority of those games have had an awful lot of football and there were a few knocks and bruises as well.
''The ones out there today have all played league football this season as well as the cup, and I don't think we let ourselves down.
''I wasn't looking at the Palace game before this one because if you don't take it seriously at a Premiership club you come away with a real whipping.
''We didn't do that and now we look to Selhurst Park.''
Cardiff fought back from 2-0 down with goals from Robert Earnshaw and Joe Mason raising the prospect of an upset before Albion striker Simon Cox completed his decisive hat-trick.
''I'm disappointed to go out of the cup but I'm very proud of the way my team ran a Premiership side close,'' said Mackay.